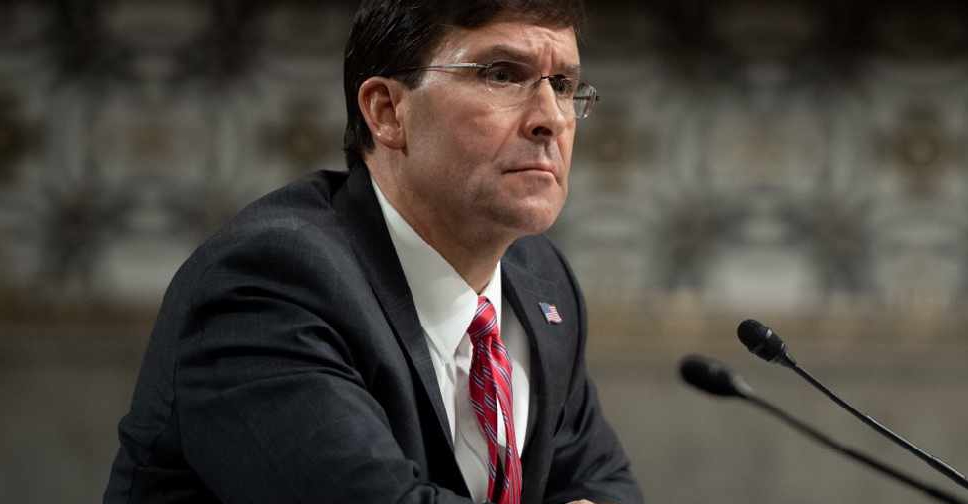 SAUL LOEB / AFP
A new US Secretary of Defence has been sworn in, ending the longest period that the Pentagon has gone without a confirmed leader in its history.
Mark Esper is an Army veteran and former defence industry lobbyist.
He replaces Jim Mattis who stepped down 7 months ago, after a series of policy disputes with President Donald Trump.
Trump initially nominated Patrick Shanahan, who served as acting secretary of defence until the disclosure of domestic violence incidents within his family caused the former Boeing executive to withdraw from the nomination process in June.