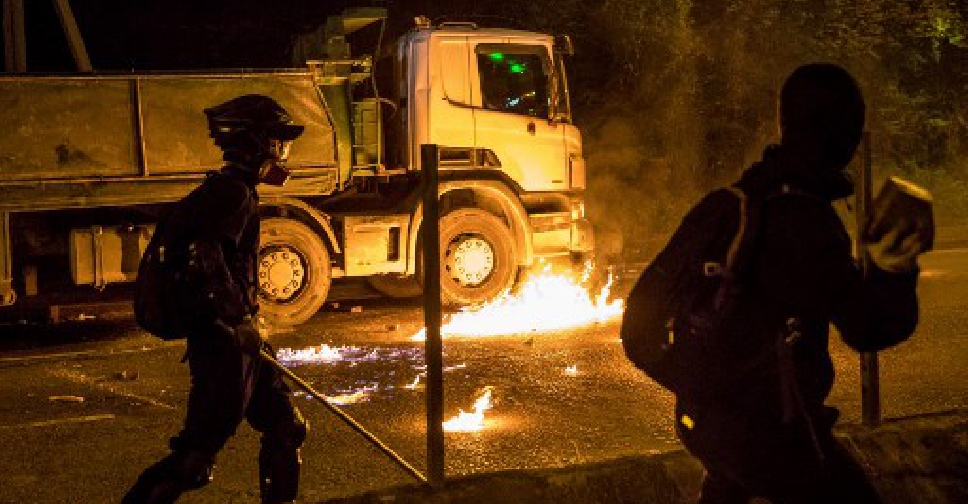 ALE DE LA REY / AFP
An elderly man has died in Hong Kong after getting caught up in protests.
According to reports, the 70-year-old cleaner passed away when he was struck in the head by "hard objects hurled by masked rioters".
It comes a week after a 22-year-old student died after falling from a building while a police operation was happening.
Meanwhile, Hong Kong's Justice Secretary Teresa Cheng was seriously injured when she was jostled in London.