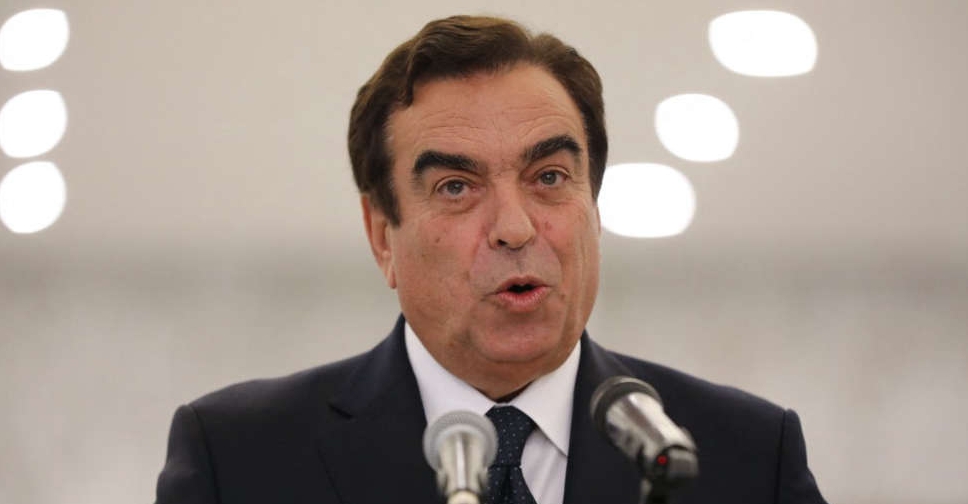 ANWAR AMRO / AFP
Lebanon's information minister resigned on Friday, saying he was putting the country before his personal interest to help end a diplomatic dispute brought on by his comments.
George Kordahi, a TV host-turned-politician, said he had quit before Emmanuel Macron's visit to Saudi Arabia in hopes the French president would help ease the crisis triggered by his critical remarks about Saudi Arabia's role in Yemen.
Saudi Arabia expelled Lebanon's envoy to the kingdom, recalled its ambassador to Beirut and banned Lebanese imports after Kordahi's comments, which Riyadh said were a symptom of the wider issue of Iran-backed Hezbollah's grip on Lebanon.
Beirut is looking forward to restoring normal ties with Saudi Arabia and other Gulf states, Prime Minister Najib Mikati said after Kordahi's resignation.
He also said Kordahi's decision will open a door to dissolving the crisis, calling on all Lebanese parties to "put Lebanon's interest first and refrain from any offence of any kind to brotherly states or any interference in their affairs".
Macron said on Friday he hoped there would be "progress" on the Lebanon crisis in the next hours and said France would "do all we can to re-engage the Gulf regions for the benefit of Lebanon," in comments made during a visit to the UAE.
Lebanese President Michel Aoun and Mikati accepted Kordahi's resignation, the presidency said in a tweet.