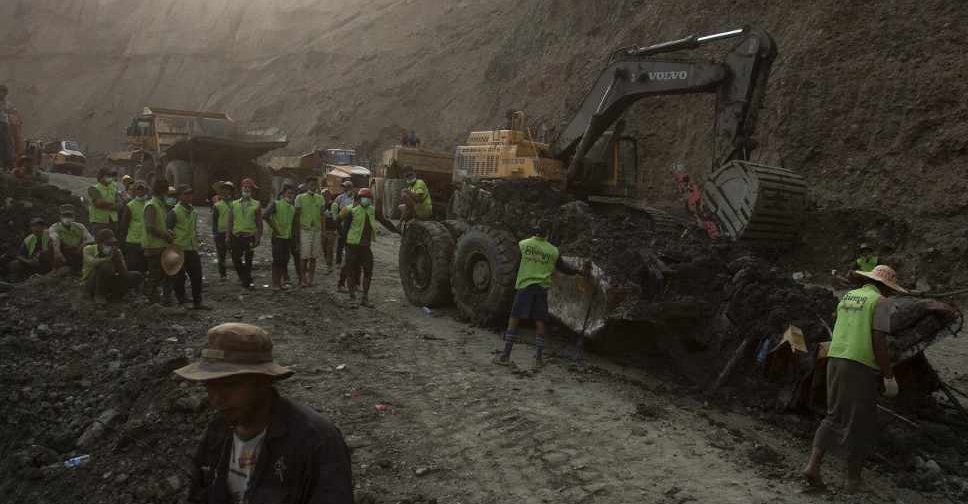 Volunteers search for survivors after a landslide in a jade mining area in Hpakant, Myanmar on April 24, 2019 [ZAU RING HPRA / AFP]
At least 14 people have been killed in a landslide at a jade mine in Myanmar.
Four others, including two policemen, are missing.
The incident took place in Hpakant township in Kachin State when the upper part of a mine collapsed and fell around 200 metres onto those sleeping below.
The jade hub in the north of the country is frequently hit by deadly accidents, despite government pledges to clean up the lucrative mining industry.
Mining activity in the region is banned during Myanmar's May-October monsoon season, but scavengers still scour the area.