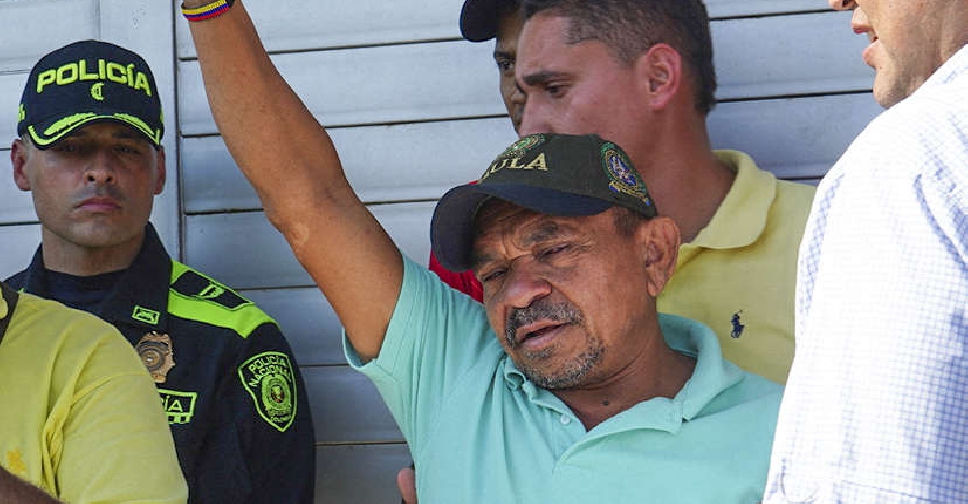 Colombia's National Liberation Army (ELN) guerrillas on Thursday freed the father of Liverpool football player Luis Diaz, after taking him hostage nearly two weeks ago, the government said.
The kidnapping of Luis Manuel Diaz has disrupted the government's peace talks with the ELN, which restarted last year in the hope of ending the group's part in Colombia's 60-year conflict, which has killed at least 450,000 people.
The two sides began a six-month ceasefire in August.
The elder Luis Diaz was snatched on October 28 in Barrancas, a rural municipality where he lives in the northern province of La Guajira.
"Thank you to all the people of Barrancas, to La Guajira and to Colombia for this great support they have given to my family. Thank you all, much love to you all," the football star's father said after arriving at his home.
Player Diaz has remained in England and continued to appear for Liverpool but publicly expressed his anguish over the crime, wearing an undershirt with "Libertad Para Papa" (Freedom For Dad) written on it during Liverpool's Premier League match at Luton Town on Sunday. He scored a late equalizer in a 1-1 draw.
Diaz was in the starting lineup on Thursday for Liverpool's 3-2 Europa League loss at Toulouse in France. He was substituted nine minutes before the end without making a significant impact.
"We are delighted by the news of Luis Diaz's father's safe return and we thank all those involved in securing his release," Liverpool said in a statement on social media platform X.