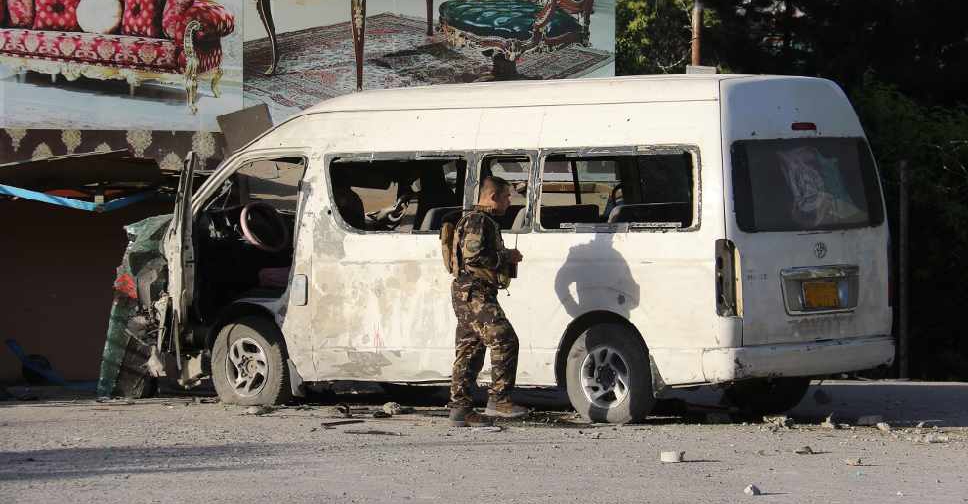 STR / AFP
A bomb explosion targetting a minibus carrying employees of a local television station in Kabul has left an Afghan journalist and a technician dead.
The IS terror group claimed responsibility for Saturday's attack, which also left seven others wounded.
Mohammad Rafi Rafiq Sediqi, chief executive of the Khurshid TV station, confirmed that two members of his team had died in the attack.
It comes a year after a similar attack left two employees of Khurshid TV dead and two more wounded.