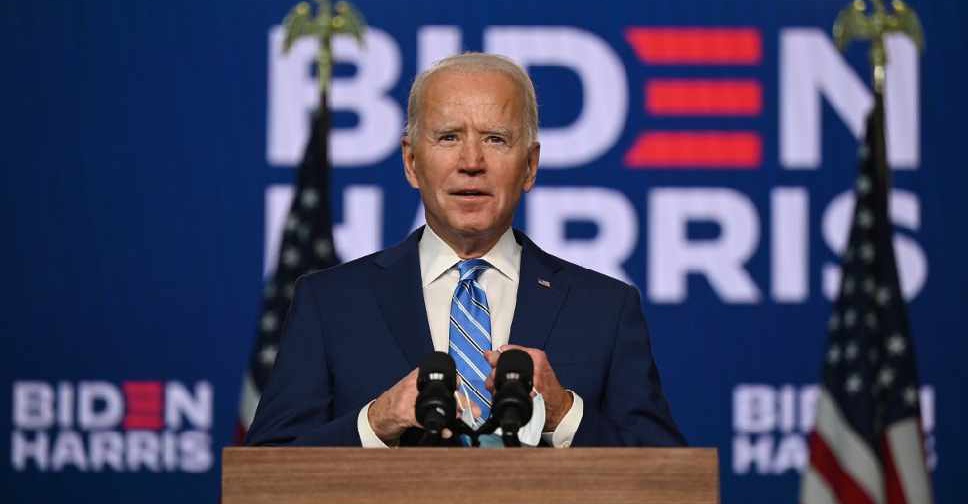 JIM WATSON / AFP
Democrat Joe Biden has won the race to become the next US President after registering victory in the battleground state of Pennsylvania.
Edison Research and several major American television networks have called the election in Biden's favour.
With Pennsylvania's 20 electoral votes, the 77-year-old former Vice President now has a total of 273 electoral votes, putting him over the 270 he needed to secure the presidency.
Biden's projected victory came after four days of nail-biting suspense over the outcome of Tuesday's election, with the counting of votes in a handful of battleground states ongoing thanks to a flood of mail-in ballots.
Biden said he was honoured that Americans have chosen him to be their president and said it was now time to heal divisions left by the election campaign and unite as a country.
America, I'm honored that you have chosen me to lead our great country.

The work ahead of us will be hard, but I promise you this: I will be a President for all Americans — whether you voted for me or not.

I will keep the faith that you have placed in me. pic.twitter.com/moA9qhmjn8

— Joe Biden (@JoeBiden) November 7, 2020
Congratulations @JoeBiden.

It is time to begin the work of uniting our country to heal our nation's wounds, restoring our economy, and building back better to an America that works for everyone. pic.twitter.com/sCYrseyQ8G

— The Democrats (@TheDemocrats) November 7, 2020
Biden's running mate Kamala Harris will be the United States' next Vice President.
The 55-year-old will be the first woman to hold the office and also the country's first Black and South Asian Vice President.
This election is about so much more than @JoeBiden or me. It's about the soul of America and our willingness to fight for it. We have a lot of work ahead of us. Let's get started.pic.twitter.com/Bb9JZpggLN

— Kamala Harris (@KamalaHarris) November 7, 2020
Meanwhile, incumbent Donald Trump said his campaign would begin challenging the election results in court next week after media outlets called the race for Biden, saying "this election is far from over."
"We all know why Joe Biden is rushing to falsely pose as the winner, and why his media allies are trying so hard to help him: they don't want the truth to be exposed," Trump said in a statement.