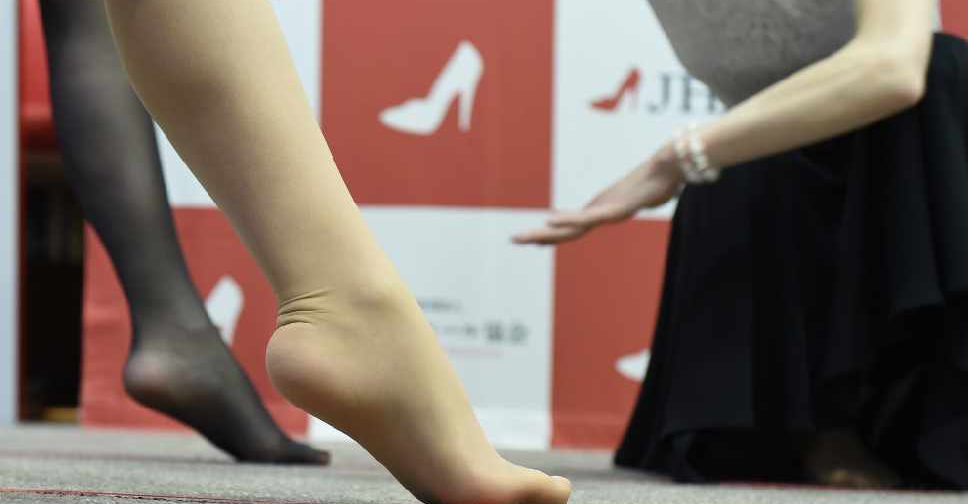 TOSHIFUMI KITAMURA / AFP
Thousands of women in Japan have signed a petition calling for a ban on dress codes that force them to wear high heels at work.
Actress and writer Yumi Ishikawa, who kickstarted the now viral #KuToo campaign, has submitted the petition with nearly 20,000 signatures to the health ministry on Monday.
The campaign, which plays on the Japanese words for shoes "kutsu" and pain "kutsuu", cites health and gender discrimination issues.
It seeks to "create a working environment free from unnecessary burdens".
The health ministry said it was reviewing the petition without giving any details.