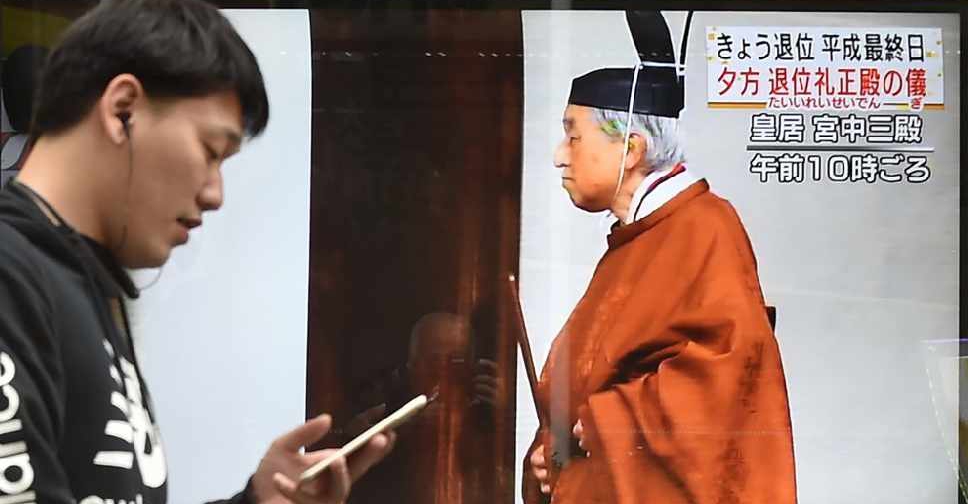 Kazuhiro NOGI / AFP
Japanese Emperor Akihito has started a day of ceremonies in the Imperial Palace as he prepares to step down from the throne on Tuesday.
It'll make him the first monarch to abdicate in more than 200 years.
His son, Crown Prince Naruhito, will ascend the Chrysanthemum throne the next day.
Akihito had expressed a desire to abdicate in 2016 due to his age and declining health.