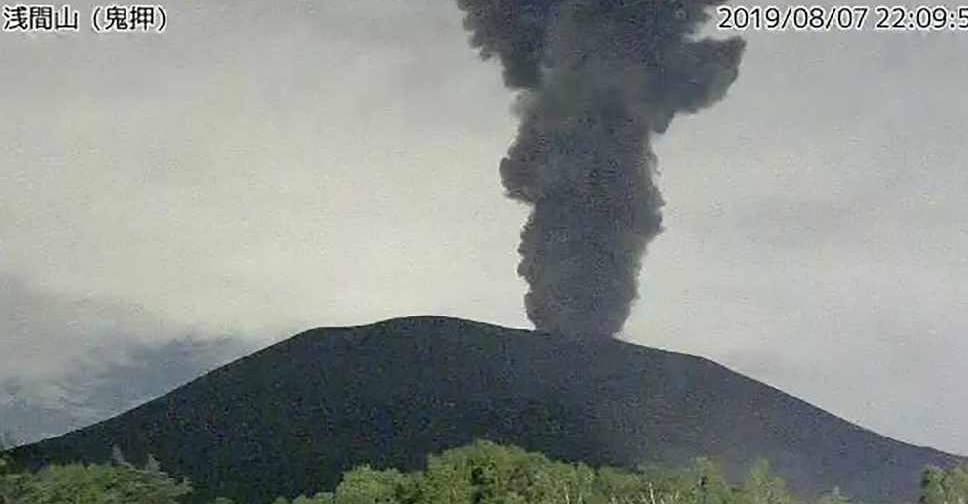 JIJI PRESS / JAPAN METEOROLOGICAL AGENCY / AFP
A small eruption was observed on Mount Asama in eastern Japan, prompting the volcanic alert level to be raised to three out of five.
The eruption, which lasted 20 minutes, occurred at 10.08pm near the crater of the 2,568m-high volcano, with smoke reaching about 1,800m above the mountain.
The raised alert means people should not approach the mountain.
Japan's Meteorological Agency warned that large rocks and hot gas could affect a radius of 4 km from the crater and that nearby towns could also be impacted.