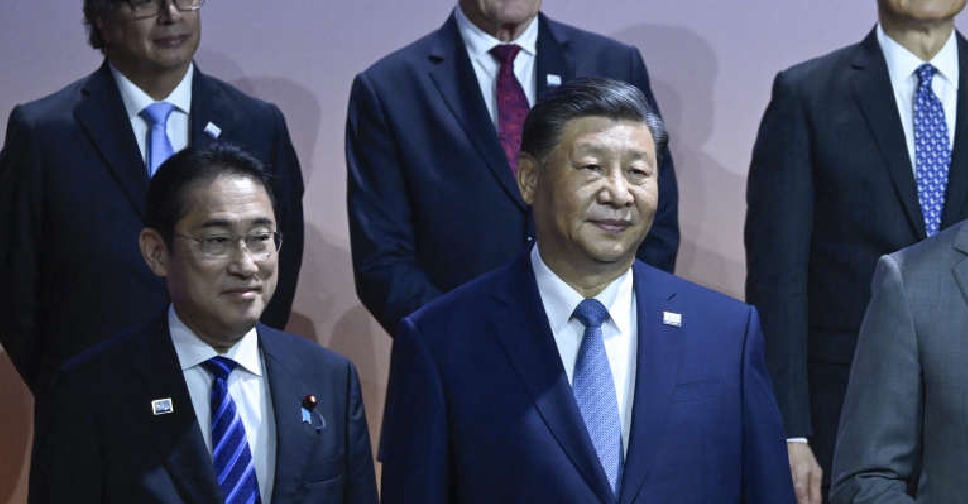 Japanese Prime Minister Fumio Kishida and Chinese President Xi Jinping held their first face-to-face talks in a year on the sidelines of the APEC summit in San Francisco on Thursday evening.
The two leaders are expected to discuss the creation of a new dialogue framework on trade issues and seek to broadly put relations on a sounder footing after a series of disputes.
"Japan and China coexist and prosper as neighbours and have a responsibility to contribute to world peace and prosperity," Kishida told Xi at the start of their talks, as they sat across from one another at a table flanked by their delegations.
Relations between the neighbours have been upset most recently by China's ban on Japanese seafood following Tokyo's decision to release treated water from its crippled Fukushima nuclear plant into the sea in August.
Kishida plans to call for the reversal of China's ban and will also insist on the early release of Japanese nationals arrested by Chinese authorities, while global issues like the conflict in Gaza are also expected to be on the agenda, Japanese media reported.
"There are many issues and concerns between Japan and China," Japan's Chief Cabinet Secretary Hirokazu Matsuno told a news conference in Tokyo shortly before the meeting.
"But Japan's consistent policy is to assert what needs to be asserted, and to cooperate on common issues, and to build constructive and stable relations."
On the sidelines of the APEC summit, Kishida also met South Korean President Yoon Suk Yeol in their seventh meeting this year as relations between the historic rivals warm. The pair promised to push for deeper cooperation and discussed shared concerns like North Korea's missile tests.