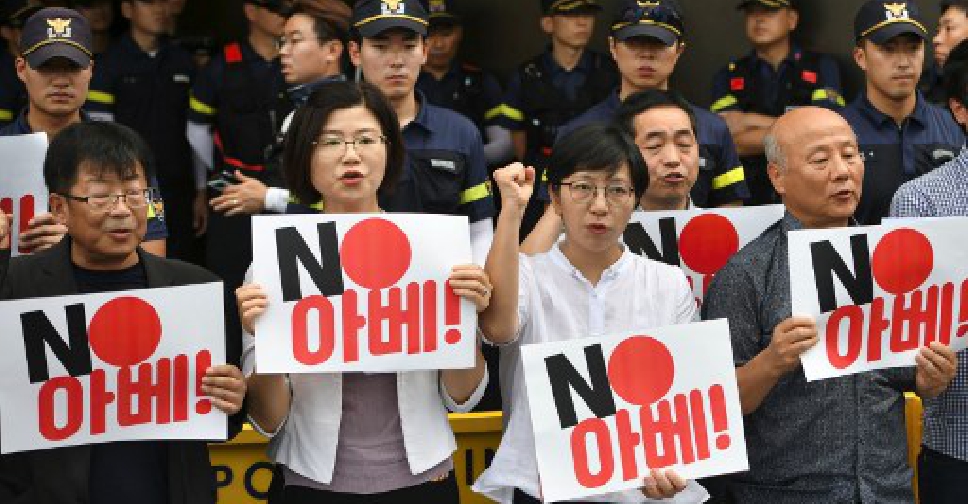 JUNG YEON-JE / AFP
Japan no longer considers South Korea as a trusted trading partner. 
The Japanese cabinet announced on Friday that it is striking its neighbours from a "white list" of countries that have fast-track export status.
Seoul has responded strongly to the decision, with a government spokesperson saying: "Our government will sternly respond to Japan's unfair decision."
The latest development has further soured relations between the two countries.
Japan and South Korea are already at odds over compensation for wartime forced laborers.