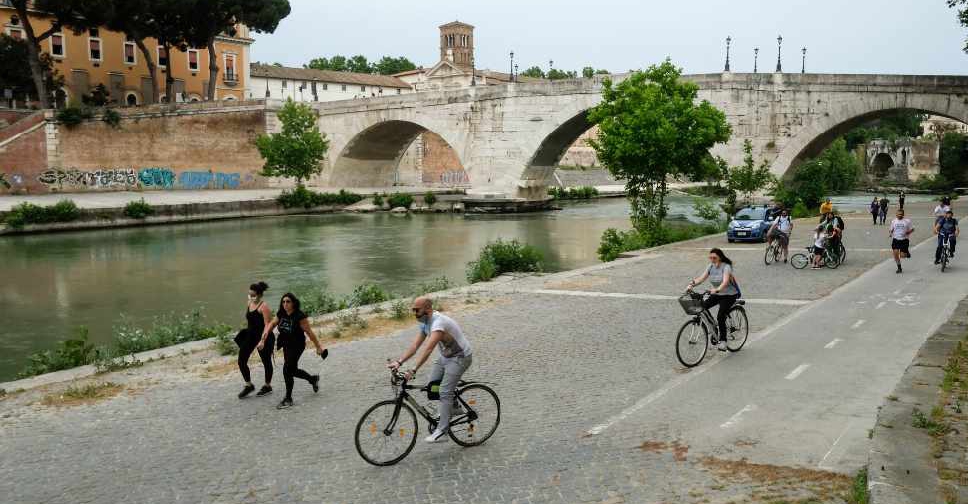 Andreas SOLARO / AFP
Italy is set to reopen to European tourists from early June without a mandatory 14-day quarantine as part of measures to lift the country's strict coronavirus lockdown.
Describing it as a "calculated risk", Italian Prime Minister Giuseppe Conte announced that travel to and from Italy, and between the country's regions would be allowed from June 3.
"We're facing this risk and we have to accept it because otherwise we will never get started again," he said.
It comes as the country reopens shops, art galleries, museums and restaurants on Monday, with the people allowed to move without restrictions.
"People will be able to go wherever they want - to a shop, to the mountains, to a lake or the seaside," added Conte.
Meanwhile, the country recorded a drop in deaths since March, with the total number of positive cases at 31,800.