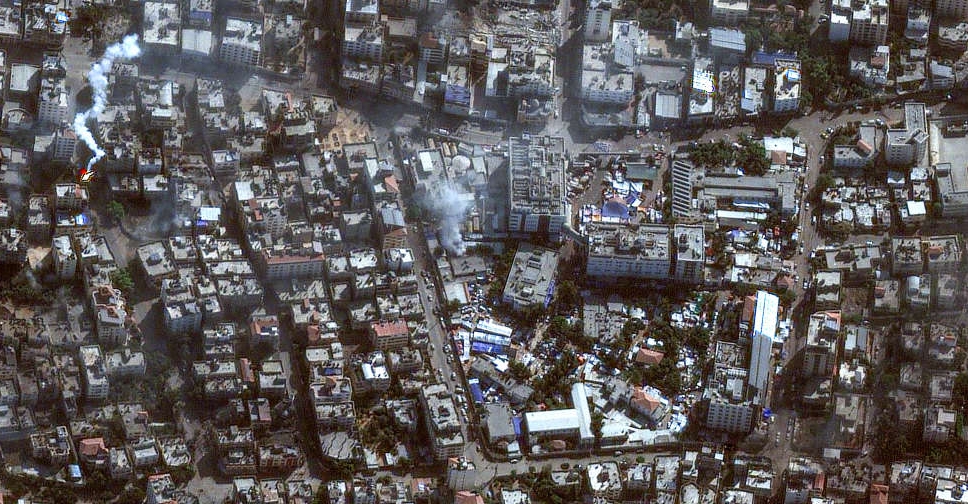 Israeli forces are carrying out a "precise and targeted" military operation against Hamas "in a specific area" inside the Al Shifa Medical Complex in Gaza City.
The army said in a statement the operation is "based on intelligence information and operational necessities".
The IDF forces "include medical teams and Arabic speakers who have undergone specific training to prepare for this complex and sensitive environment, with the aim of not causing any harm to civilians who are used by Hamas as human shields".
The statement came shortly after the spokesman for the Hamas Ministry of Health in Gaza announced that Israel had informed officials that it would raid the Al-Shifa Hospital complex in the coming minutes.
On Tuesday, the US accused Hamas of running a "command and control center based from Al-Shifa Hospital."
Hamas has, however, denied militarising hospitals.
Medical officials in Gaza say more than 11,000 people are confirmed dead from Israeli strikes, around 40 per cent of them children, and countless others were trapped under rubble.