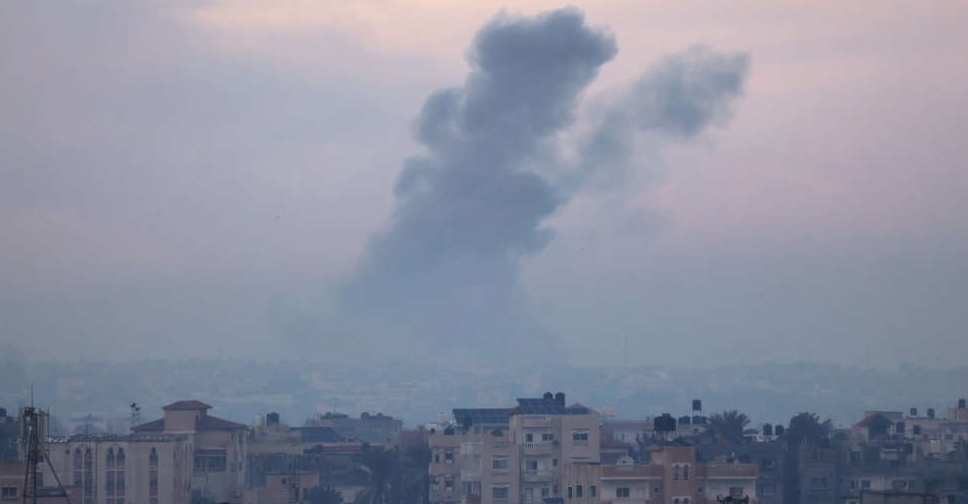 Bombing in the city of Khan Yunis by an Israeli aircraft that targeted several residential apartments at dawn on Saturday killed 26 civilians, most of them children.
The Palestinian News Agency quoted local sources as saying that Israeli aircraft launched several successive raids on apartments in the Hamad Residential City in Khan Yunis, killing 26 citizens, most of them children, and wounding dozens.
In the same context, Israeli aircraft launched heavy raids in the vicinity of the Indonesian Hospital in northern Gaza, coinciding with violent artillery shelling in the eastern region.
Israeli aircraft bombed Jabalia camp in the northern Gaza Strip, killing and wounding several citizens. In the south of the Gaza Strip, Israeli aircraft targeted a house for the Abu Hilal family in the Al-Geneina neighbourhood, east of Rafah, killing several citizens who were taken to Al-Najjar Hospital.
In Tubas, located in the West Bank, a young man and two others were injured at dawn on Saturday during confrontations with Israeli forces.
Sources in the Red Crescent Society told the Palestinian News Agency that live bullets injured three young men during confrontations with Israeli forces. The injury of one of them was described as severe, and doctors announced his death upon his arrival at the hospital.
Israeli forces stormed the city in large numbers, accompanied by a military bulldozer from the eastern side, amid heavy gunfire, reconnaissance drones flying over the city, and snipers deployed on the roofs of some buildings.