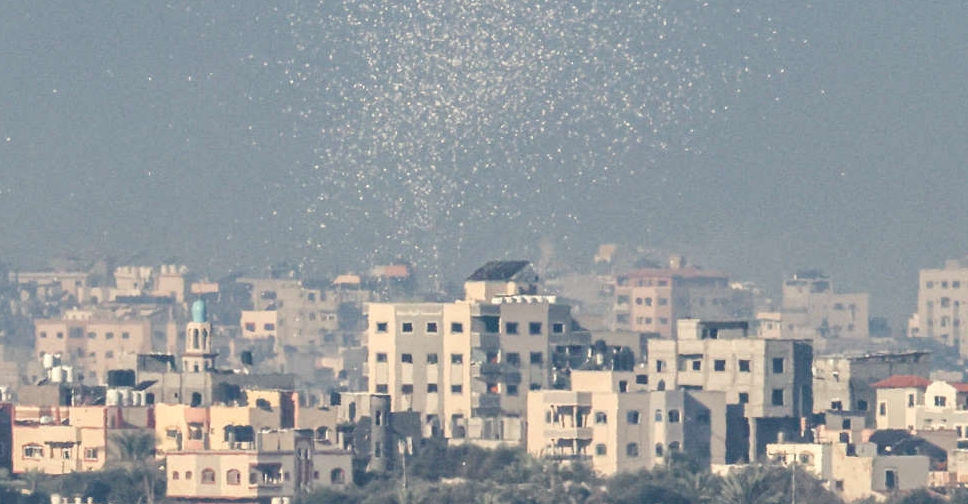 Israel ordered civilians to leave four towns in the southern part of the Gaza Strip on Thursday, indicating imminent military operations in the areas.
The leaflets stated, "For your safety, you must evacuate your places of residence immediately and go to known shelter centers," specifying the neighbourhoods of Khuza'a, Abasan, Bani Suhaila, and Al-Qarara.
"Anyone who approaches terrorists or their facilities puts his life in danger, and every home used by terrorists will be targeted," the leaflet added.
The towns are now sheltering tens of thousands more who fled other areas.
Israeli forces had dropped similar leaflets in northern Gaza before the start of the major ground attack, late last October.
The war broke out when Hamas launched an attack on Israel on October 7, killing about 1,200 people and took more than 200 hostages to Gaza.
According to health officials in Gaza, more than 11,000 people have died so far.