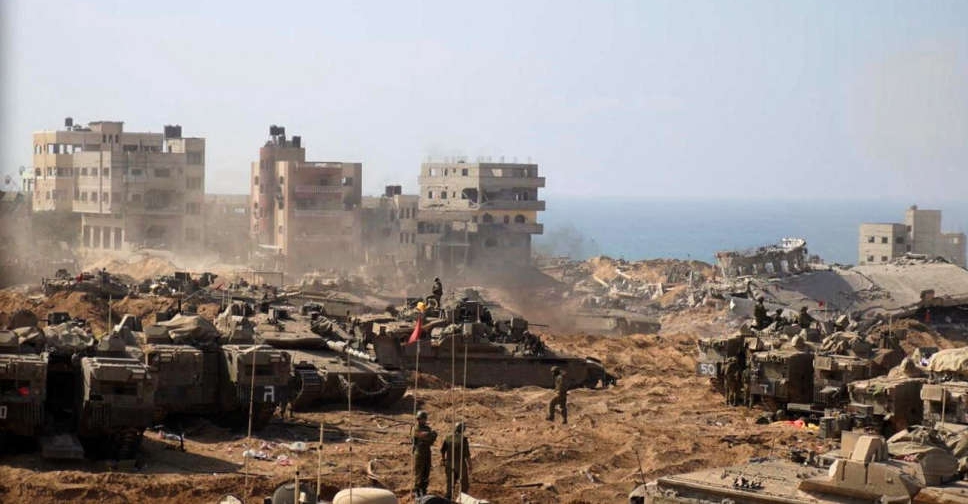 The Israeli army said on Sunday it was launching "major strikes that will continue in the coming days" on the Gaza Strip, noting that it had divided the besieged strip into two parts.
Army spokesman Daniel Hagari said, "Major strikes are currently being launched and will continue tonight and in the coming days," stressing that the Israeli forces carrying out ground operations in the Strip have divided it into two parts: "South Gaza and North Gaza".
Hamas said on Sunday evening that the Israeli army was launching "intensive bombardment" around several hospitals in the northern Gaza Strip, as Israel cut off telephone communications and Internet.
Israel stopped firing in northern Gaza for several hours two days in a row to create a safe passage for civilians to pass from northern Gaza and from Gaza City to the south, while there are still between 300,000 and 400,000 people in the north of the small enclave, where the humanitarian situation is considered catastrophic.
"Yesterday and today, for many hours with prior notice and warning, we facilitated, we stopped firing in certain areas of northern Gaza, which is the main combat area, and we called on Palestinians to move south," Lieutenant Colonel Jonathan Conricus said.
Meanwhile, Jordan air-dropped urgent medical aid to the Jordanian field hospital in Gaza early on Monday, according to a post on X from Jordan's King Abdullah II bin Al Hussein and state media.
"A royal air force plane dropped urgent medical aid using parachutes to the Jordanian field hospital in Gaza whose supplies were about to run out due to the delay of delivering aid through Rafah crossing," Jordan's state news agency said citing a military source in the General Command of the Jordanian Armed Forces.
Health officials in Gaza said 9,770 Palestinians have been killed, with 24,808 wounded, and 2,660 missing, since the conflict began.