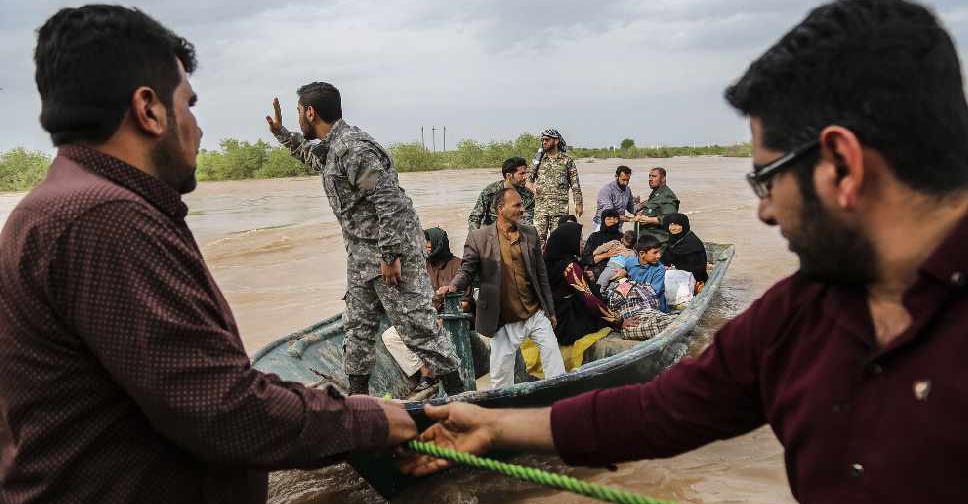 Mehdi Pedramkhoo / TASNIM NEWS / AFP
Flood-hit Iran moved to evacuate more towns and villages on Saturday as a new round of torrential rains threatens the region.
Authorities are moving thousands of women and children in the southwestern province of Khuzestan to safer areas, with the men asked to stay and assist with relief efforts.
In the neighbouring Lorestan province, seven villages threatened by landslides will also be evacuated.
Officials put the nationwide death toll from the flooding at 70, and said it will release water from key river dams that are dangerously full.
About 1,900 cities and villages have been affected by floods since March 19.