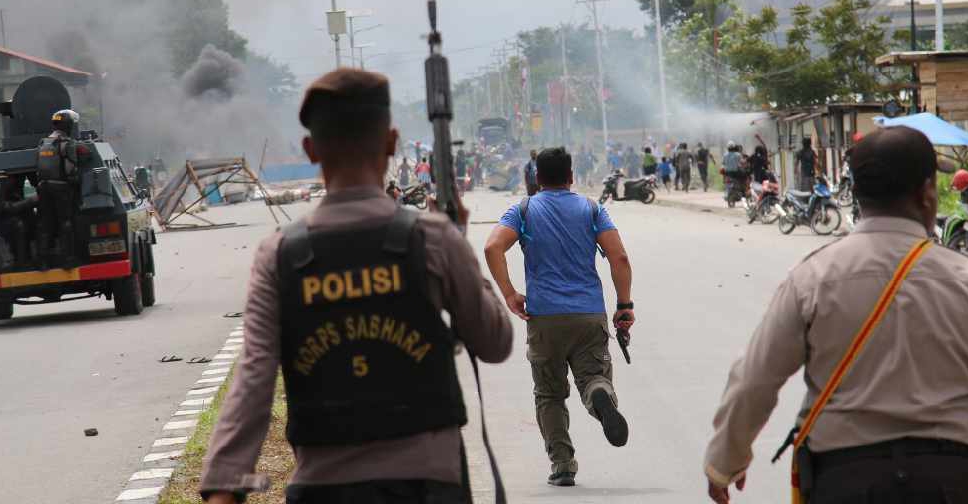 SEVIANTO PAKIDING / AFP
Authorities in Indonesia have cut off internet access in eastern Papua over fears that online posts could spark more violent protests.
Indonesia's communication ministry confirmed that calls and text messages will still work.
"This is an effort to curb hoax and most importantly stop people from sharing provocative messages that can incite racial hatred," said ministry spokesman Ferdinandus Setu, adding that the curb may be lifted "if the situation has calmed".
Police have also flown in 1,200 additional officers to Papua as violence spirals in the region over the mistreatment of students.