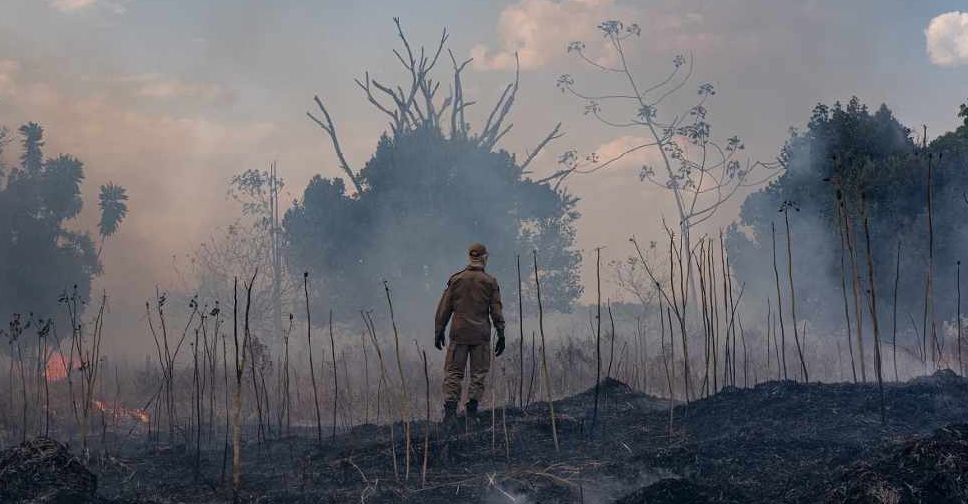 MAYKE TOSCANO / MATO GROSSO STATE COMMUNICATION DEPARTMENT / AFP
As devastating fires ravage the Amazon rainforests, some indigenous tribes are turning to prayer in a bid to halt the destruction.
In the village of Feijo, members of the Shanenawa tribe on Sunday performed a ritual to try to find peace between humans and nature.
With faces painted, dozens danced in circles as they prayed to put an end to the fires.
"We want peace and love," Tekaheyne Shanenawa, a Shanenawa leader, said. "Peace, harmony and education to stop these fires that have attacked the Amazon."
Tens of thousands of forest fires have been recorded in the Amazon this year, sparking a global outrage about Brazilian government's inefficiency.