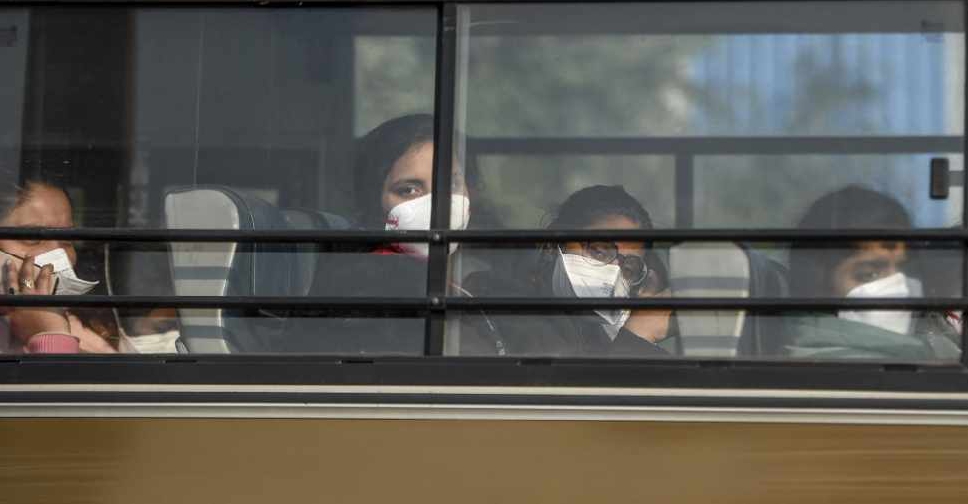 Money SHARMA / AFP
The first batch of Indians evacuated from the Chinese city of Wuhan are being moved to one of two quarantine camps in the country.
One facility has been set up at the Indo-Tibetan Border Police Chhawla camp in Delhi and another at an army camp at Manesar in Haryana.
They will be monitored for a duration of two weeks by a qualified team of doctors and staff members, to watch for any signs of infection.
A government-chartered flight transported 324 Indian nationals from Wuhan to the capital Delhi on Saturday.
Two Indian nationals, however, were refused to board the flight as they showed symptoms of the coronavirus. They are likely to be quarantined at a facility in Wuhan.