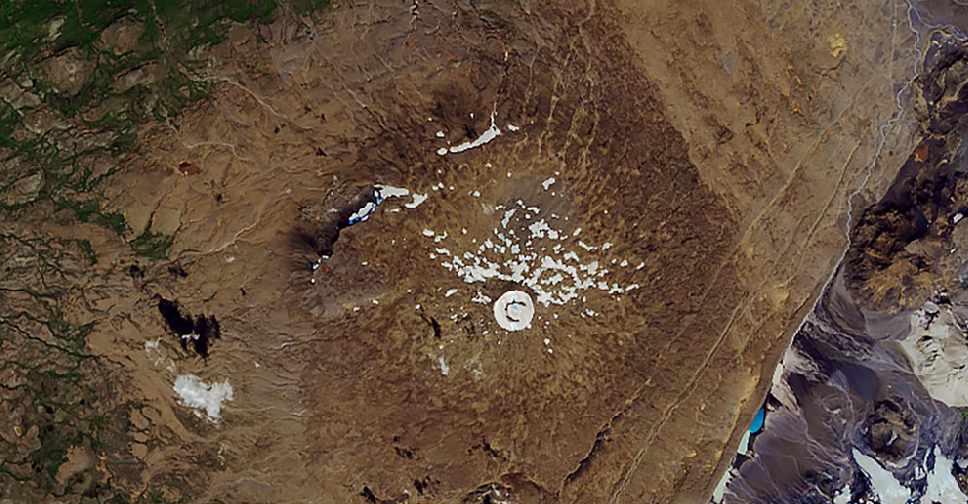 NASA / AFP
Iceland has planned a special ceremony to bid farewell to Okjökull, the first Icelandic glacier lost to climate change.
A bronze plaque will be unveiled to mark Okjokull, which was officially declared dead at the age of about 700 in 2014.
Bearing the inscription "A letter to the future," the plaque is intended to raise awareness about the decline of glaciers and the effects of climate change.
"This will be the first monument to a glacier lost to climate change anywhere in the world," Cymene Howe, associate professor of anthropology at Rice University, said in July.
Iceland's Prime Minister Katrin Jakobsdottir, Environment Minister Gudmundur Ingi Gudbrandsson, and the United Nations High Commissioner for Human Rights Mary Robinson are set to attend the special event.