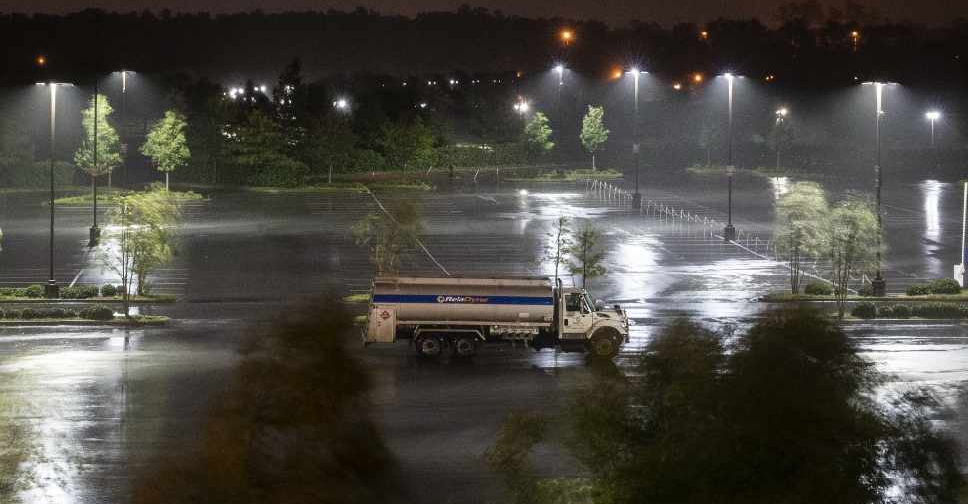 ANDREW CABALLERO-REYNOLDS / AFP
Hurricane Laura made landfall early Thursday in southwestern Louisiana as one of the most powerful storms to hit the state.
Laura made landfall just before 1:00 am (local time) as a category 4 storm, packing winds of 240 kph in the small town of Cameron, Louisiana, the National Hurricane Center (NHC) said.
"The eyewall of Laura will continue to move inland across southwestern Louisiana during the next several hours," the NHC said in an early Thursday bulletin. "TAKE COVER NOW!"
The bulletin added that Lake Charles, Louisiana, was seeing sustained winds of 137 kph and gusts up to 206 kph, in the hour after landfall.
Officials across the hard-hit area said it would be several hours before they could get out to begin search and rescue missions. Downed trees blocking roadways were expected to be the biggest immediate challenge for rescuers.
In Vermilion Parish, just east of Laura's landfall, the sheriff's office gave a stark warning to residents before the storm hit. "If you choose to stay and we can't get to you," read a statement on the sheriff's Facebook page, "write your name, address, social security number and next of kin and put it a ziplock bag in your pocket."
About 620,000 people were under mandatory evacuation orders in Louisiana and Texas.
The storm surge could penetrate inland from between Freeport, Texas, and the mouth of the Mississippi River, and could raise water levels as high as 6 meters in parts of Cameron Parish, Louisiana, the NHC said.
"To think that there would be a wall of water over two stories high coming on shore is very difficult for most to conceive, but that is what is going to happen," said National Weather Service meteorologist Benjamin Schott at a news conference. Most of Louisiana's Cameron Parish would be under water at some point, Schott added.
Temporary housing was hastily organised outside the surge zone for evacuated residents, and emergency teams were being strategically positioned, state and federal emergency management agencies said.