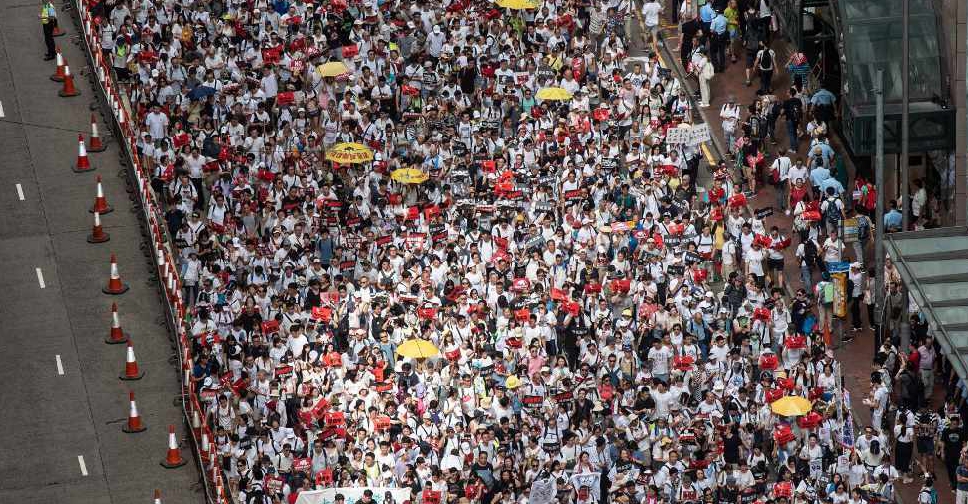 Philip FONG / AFP
Hundreds of thousands of people have taken to the streets of Hong Kong in bid to thwart a proposed extradition law.
Chants of "no China extradition, no evil law" filled the high-rise city streets, as thousands marched to block amendments to the Fugitive Offenders Ordinance, that would allow suspects to be sent to China to face trial.
More than 2,000 police officers have been deployed with organisers expecting to draw more than half a million people.
This comes as Sunday protests were being planned in 25 cities globally, including London, Sydney, New York and Chicago.