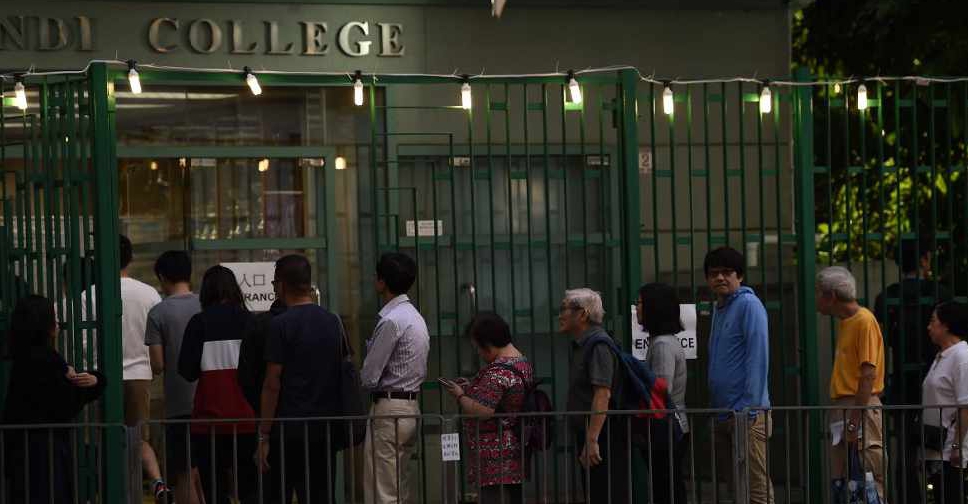 Ye Aung Thu / AFP
More than a million have cast their votes in Hong Kong's district elections viewed as a barometer of support for the anti-government protests.
A record 4.1 million residents have been registered to vote, with more than 400 councillors due to be elected to Hong Kong's district council.
Beijing-backed leader Carrie Lam, who cast her vote early Sunday, pledged that her government would listen "more intensively" to the views of district councils.
"I hope this kind of stability and calm is not only for today's election, but to show that everyone does not want Hong Kong to fall into a chaotic situation again, hoping to get out of this dilemma, and let us have a fresh start," she said.
Pro-democracy protest groups have urged people not to cause disruption and are hoping to increase their representation on the council.
Meanwhile, the standoff between protesters and riot police at the Polytechnic University campus entered the seventh day today.