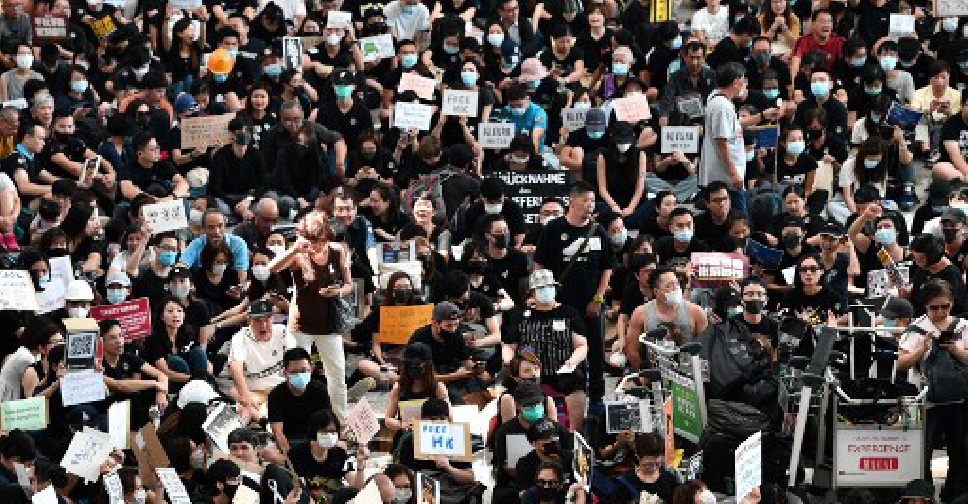 ANTHONY WALLACE / AFP
Hundreds of protesters in Hong Kong have taken their demonstrations to the city's airport. 
They're calling for democracy with some chanting "free Hong Kong."
The disruption has resulted in Singapore advising its citizens to avoid parts of the territory.
Despite the developments, authorities say operations at the international airport are not affected.
However passengers are still be urged to arrive early.