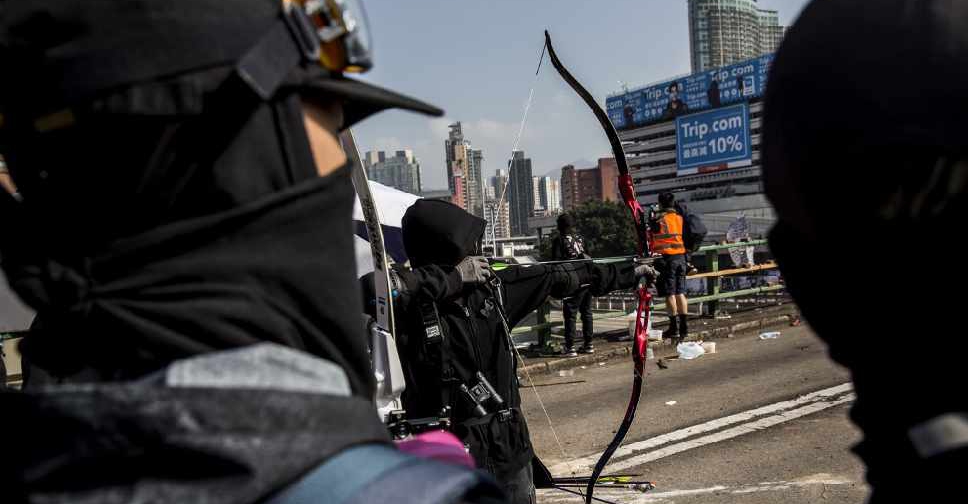 ISAAC LAWRENCE / AFP
Hong Kong protesters shot bows and hurled petrol bombs from a barricaded university campus on Sunday.
The Hong Kong Polytechnic University campus was one of five universities that protesters used to block the city's central cross-harbour road tunnel.
According to reports, a policeman and a media officer were wounded in the incident.
Clashes also broke out on the artery of Nathan Road of Mong Kok, a frequent venue for unrest.
Meanwhile, China's People's Liberation Army (PLA) soldiers were seen monitoring developments from a base close to the university.
It comes after a government spokesman clarified that the military had initiated the operation as a "voluntary community activity" and not at the request of the government.
Earlier, the soldiers were seen helping residents clear debris that blocked key roads.