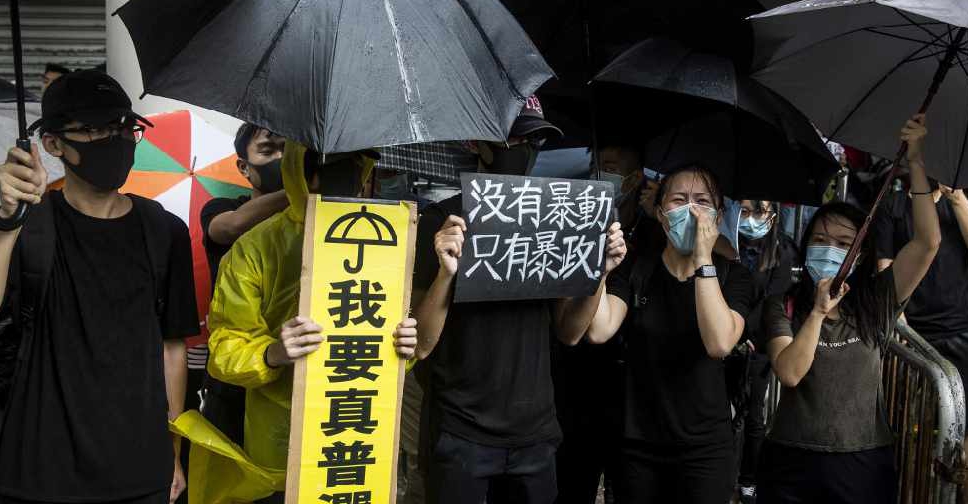 ISAAC LAWRENCE / AFP
More than 40 anti-government protesters in Hong Kong have appeared in court.
They're being charged with rioting in a recent demonstration that turned violent.
Nine people have already been released on bail.
Earlier this week, activists numbering in their thousands clashed with police near China's main representative office in the city.
Protests against the Chinese government started being held in Hong Kong in late April.
They were sparked by an extradition bill that would have allowed people to be sent to mainland for trial.