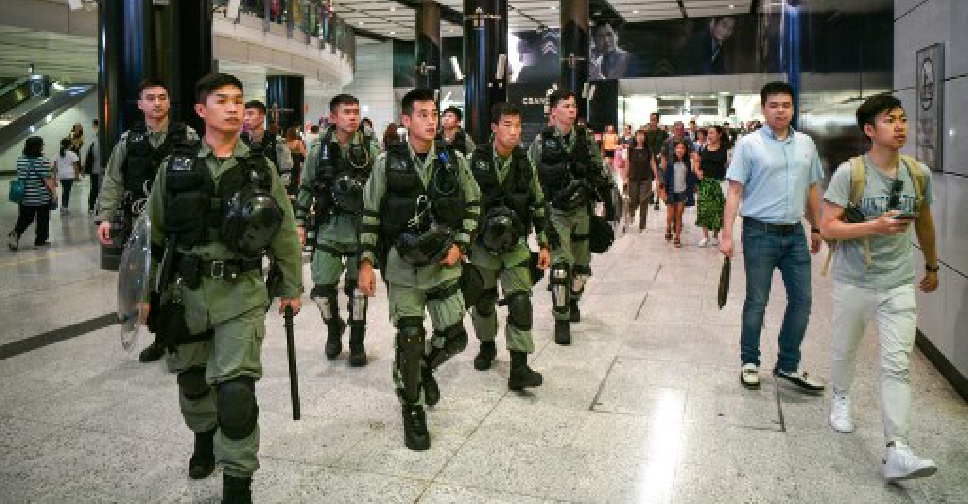 Anthony WALLACE / AFP
Police in Hong Kong have increased security measures ahead of another clampdown planned on road and rail links by anti-government protesters.
Only passengers are being allowed into the airport building or to use the Airport Express, boarding in downtown Hong Kong.

The train is not stopping en route on the Kowloon peninsula.

The protest is the latest in 14 weeks of demonstrations in the city.
The measures are aimed at avoiding the chaos of last weekend, when protesters blocked airport approach roads.
Protesters also occupied the arrival hall last month, halting and delaying flights.