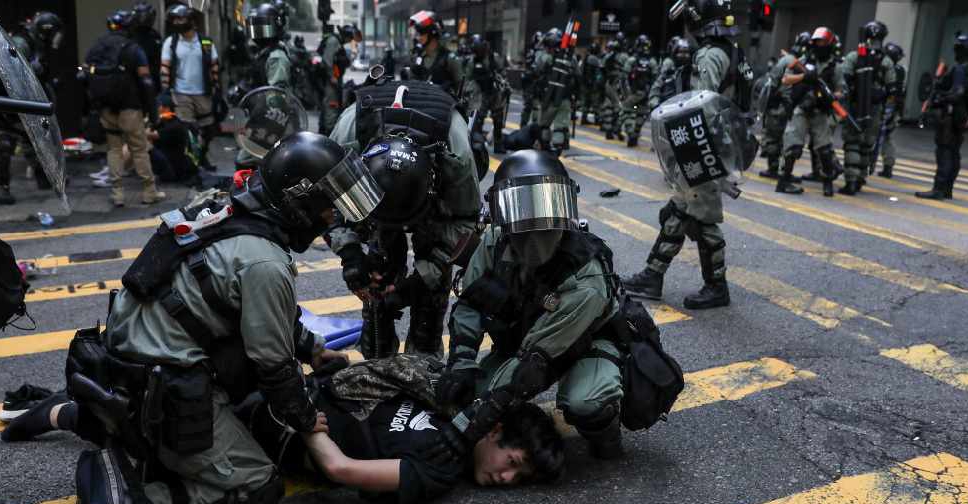 Dale DE LA REY / AFP
Fiery clashes erupted across the city, with security chief John Lee cautioning "unthinkable" consequences if the violence continued.
Authorities have shut down schools, rail links and several businesses in the Asian financial hub as a safety precaution.
On Tuesday night, hundreds of black-clad protesters tried to block riot police from entering the Chinese University of Hong Kong (CUHK) near Tai Po by hurling bricks and petrol bombs.