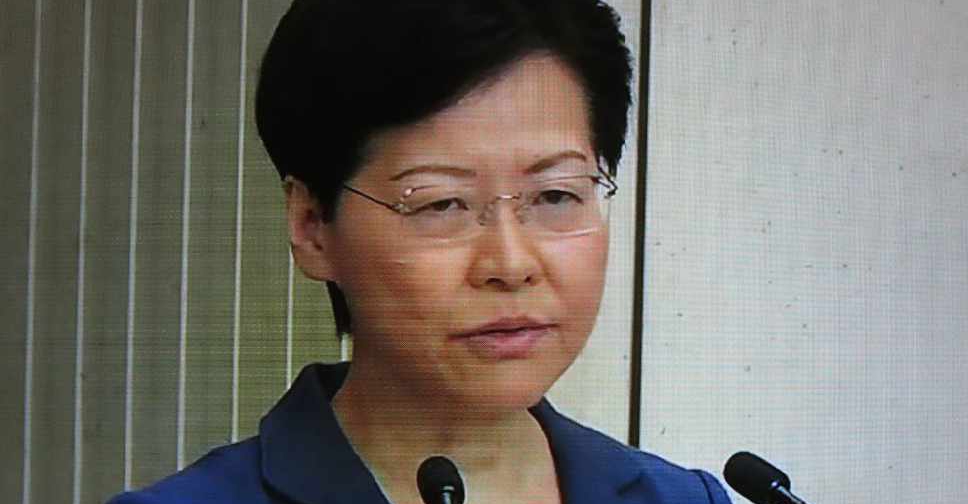 STR / AFPTV / AFP
Hong Kong leader Carrie Lam said on Tuesday violence by protesters had pushed Hong Kong into "a state of panic and chaos".
As she spoke to reporters, her voice cracking with emotion at one point, she said Hong Kong had "reached [a] dangerous situation" and that violence during protests would push it "down a path of no return".
Mass unrest, sparked by a controversial extradition bill, has rocked the city for 10 weeks and shows no signs of abating.
Hong Kong's airport reopened on Tuesday but hundreds of flights still remained cancelled after pro-democracy protesters forced the shutdown of the transport hub.