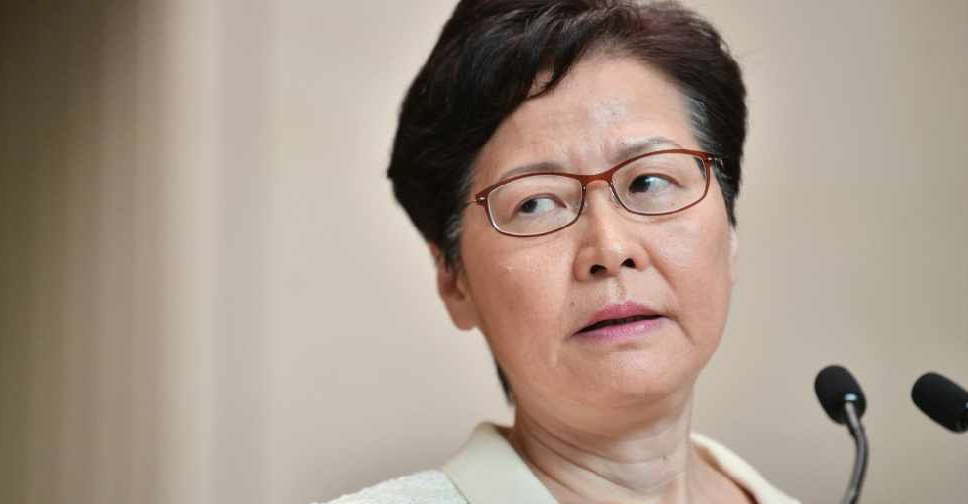 Anthony WALLACE / AFP
Hong Kong's embattled leader Carrie Lam said she has never offered to resign to end the city's political crisis.
This comes a day after a leaked audio recording revealed her saying she would like to step down if she had a "choice".
In a televised news conference on Tuesday, Lam said Beijing believed her government could solve the three-months long crisis without mainland China's intervention.
"I have not even contemplated discussing a resignation to the central people's government. The choice of resigning, it's my own choice," she asserted.
"I told myself repeatedly in the last three months that I and my team should stay on to help Hong Kong ... That's why I said that I have not given myself the choice to take an easier path and that is to leave."
Lam added that she was disappointed that comments made in a private meeting had been leaked.