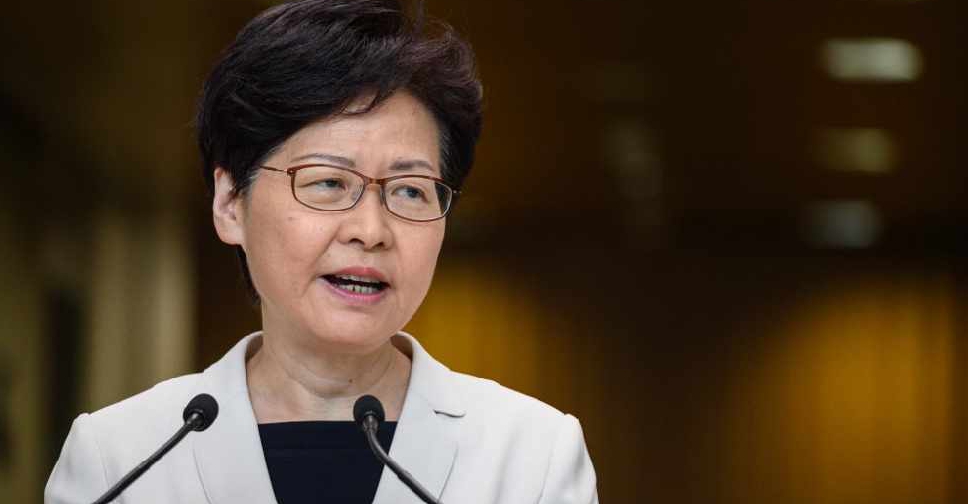 Philip FONG / AFP
Hong Kong's embattled leader Carrie Lam said her government is confident of handling the crisis that has rocked the Asian financial centre for three months.
Addressing reporters before a cabinet meeting on Tuesday, she admitted that the escalation of violence in anti-government protests is becoming more serious.
"Unfortunately the calm vanished in the past weekend. The protests are becoming more and more violent," she said.
Lam, who was speaking for the first time since anti-government demonstrations escalated on Sunday, expressed hope at building a platform for dialogue.
"We should prepare for reconciliation in society by communicating with different people ... We want to put an end to the chaotic situation in Hong Kong."
More than 80 people were arrested on Sunday following violent clashes between the police and the protesters.