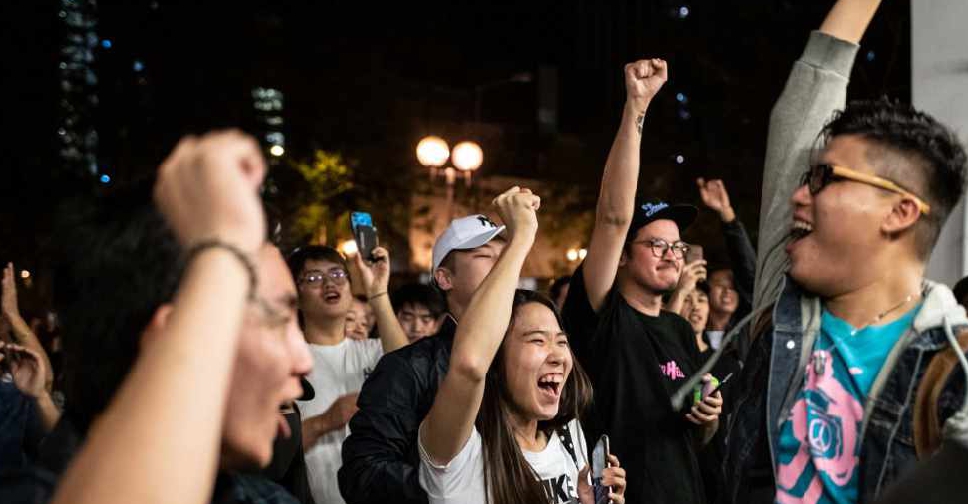 Philip FONG / AFP
Pro-democracy candidates in Hong Kong have made unprecedented gains in the district council elections, early results show.
According to local media reports, 17 of the 18 councils are now controlled by pro-democracy councillors.
They've secured a clear majority by 8.00 am (midnight GMT Sunday) with 333 of 452 seats, compared with 52 for the pro-establishment camp.
The results could raise the heat on Hong Kong's pro-Beijing chief executive Carrie Lam, who had sparked the six-month-long anti-government protests over a now withdrawn extradition law.
"This is the power of democracy. This is a democratic tsunami," said a former student protest leader who won a seat in the Yuen Long district.