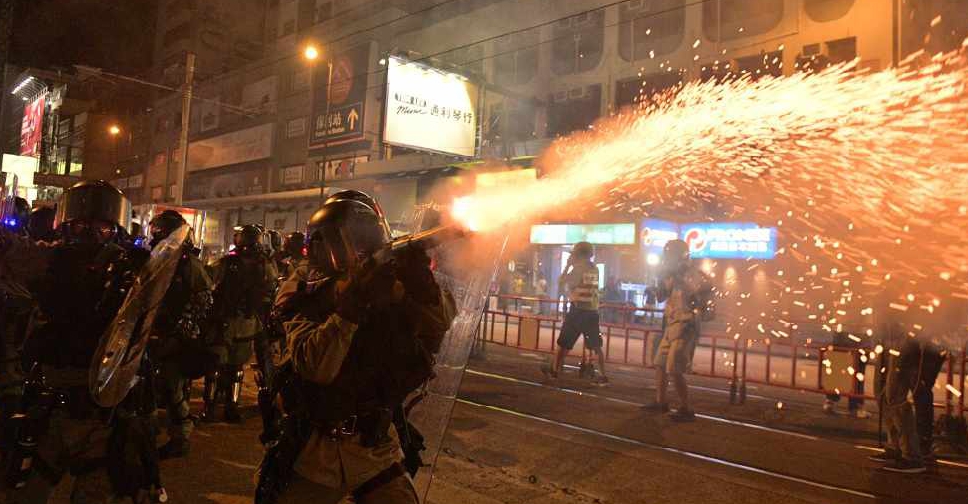 NICOLAS ASFOURI / AFP
The Hong Kong International Airport has limited its express train services ahead of the latest series of planned protests targeting the airport.
In a statement, authorities said only people holding valid flight tickets will be allowed to enter the terminal, with boarding from certain stations suspended for the day.
Officials also warned against using fake boarding passes, air tickets or flight booking information to enter the airport's terminal buildings, saying that "such behaviour could amount to forgery or using a false instrument".
It comes after a night of violent street clashes between the riot police and protesters.