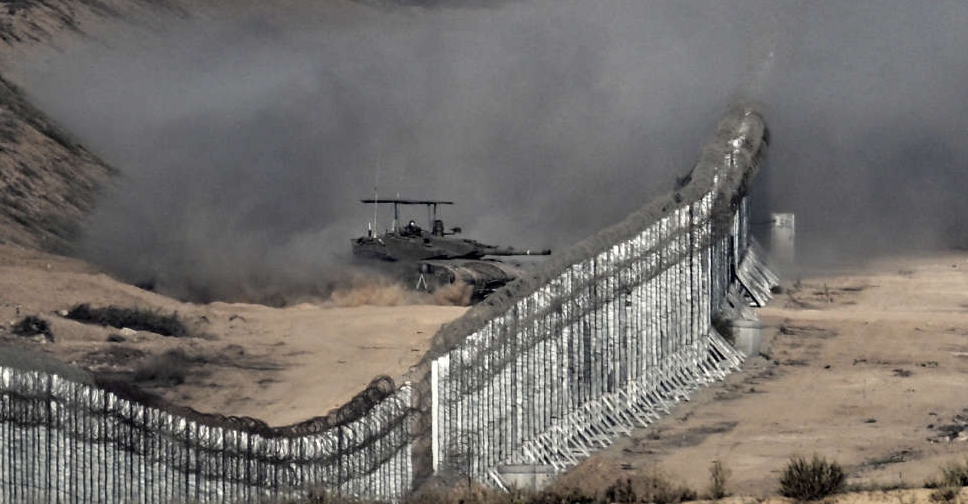 The Israeli army launched an attack on Hamas in the southern Gaza Strip, as they pushed for civilians to evacuate the north.
According to a report published in the Jerusalem Post, Israeli forces returned fire after Hamas fired missiles at them during the early hours of Sunday.
It comes as Israeli renewed its call for civilians from the northern parts of the Gaza Strip to move south on Sunday.
They took to social media platform X to post a map of the specific route that civilians must take, adding that the route will be open for four hours, starting at 10:00 am (0800 GMT).
So far, 700,000 people have been displaced.
It comes as 51 people were killed and dozens injured as Israeli army struck the Maghazi camp in the central Gaza Strip.
In a series of attacks, Israeli forces targetted neighbourhoods of western and northern Gaza, even dropping white phosphorus bombs on the Beach Camp, and launched 15 raids near the Indonesian Hospital in northern Gaza. They also bombed the main water well in the Tal al-Zaatar area, north of Gaza.
According to the Gaza Ministry of Health, the death toll has touched 9,572 and more than 26,000 wounded since attacks were launched on October 7.