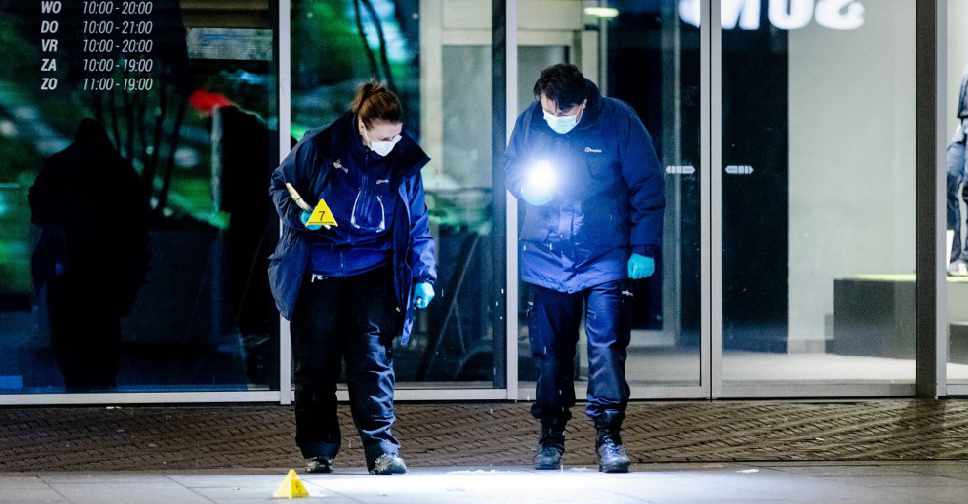 SEM VAN DER WAL / ANP / AFP
A 35-year-old man has been arrested in connection with Friday's stabbing attack on a shopping street.
Dutch police said they have started to interrogate the suspect, described as having no fixed address.
Three people who have been injured in the incident have been released from the hospital following treatment.
Police said they were investigating "several scenarios", adding that it was "too early to speculate" about a possible terror motive.