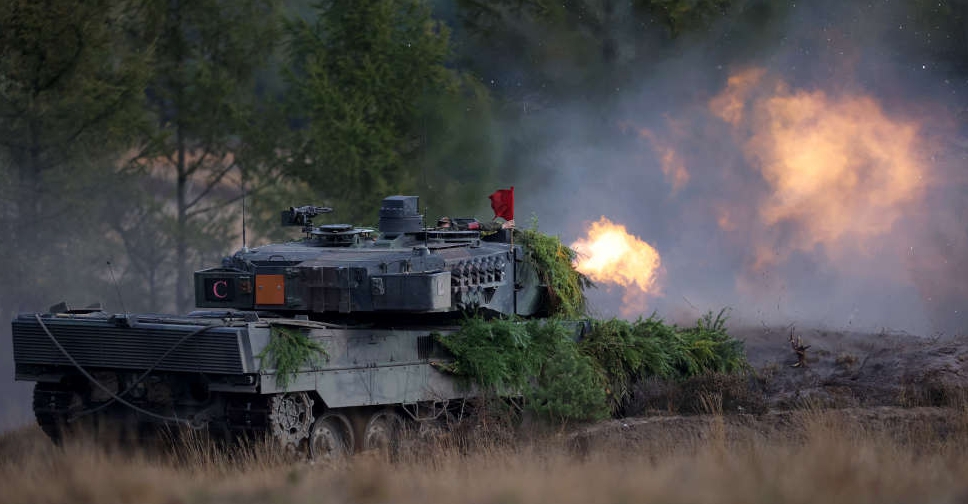 AFP
The United States and Germany announced plans to send Ukraine dozens of advanced battle tanks, hailed by Kyiv as a potential turning point in its fight to repel Russia's invasion but denounced by Moscow as an "extremely dangerous" step.
Saying Ukraine now has a "tank coalition," President Volodymyr Zelenskiy praised the commitments and urged allies to provide large quantities of tanks quickly. "The key now is speed and volumes. Speed in training our forces, speed in supplying tanks to Ukraine. The numbers in tank support," he said in a nightly video address on Wednesday.
Andriy Yermak, head of Ukraine's presidential administration, stressed in a post on the Telegram messaging app that the tank commitments so far were "only the beginning. We need hundreds of tanks."
President Joe Biden announced the U.S. decision to supply 31 M1 Abrams tanks hours after Berlin said it would provide Leopard 2 tanks.
Maintaining Kyiv's drumbeat of requests for more Western military aid, Zelenskiy said he spoke to NATO Secretary General Jens Stoltenberg and called for long-range missiles and aircraft. Ukraine's allies have already provided billions in military support including sophisticated U.S. missile systems.
Washington had been wary of deploying the difficult-to-maintain Abrams but had to change tack to persuade Germany to send to Ukraine its more easily operated Leopard 2 tanks - the workhorse of NATO armies across Europe.
Biden said the tanks were needed to help the Ukrainians "improve their ability to manoeuvre in open terrain."
Germany, previously the West's holdout amid deep reluctance to export offensive weapons given its Nazi past, said it would send an initial company of 14 tanks from its own stocks and also approve shipments by allied European states.