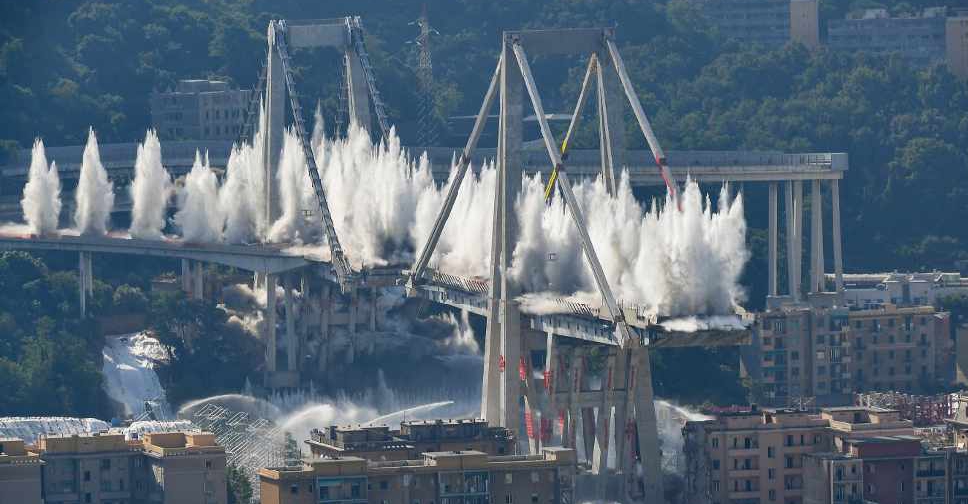 Vincenzo PINTO / AFP
Demolition experts have blown up the remains of a motorway bridge in the Italian city of Genoa, nearly a year after the structure collapsed killing 43 people.
A series of controlled dynamite explosions demolished the last two standing pillars, consisting of about 4,500 tonnes of concrete and steel.
Authorities evacuated more than 3,000 residents from the area, and placed water tanks around the towers to prevent the spread of dust.
The Morandi bridge had served the busy A10 motorway network that links northern Italy to France.