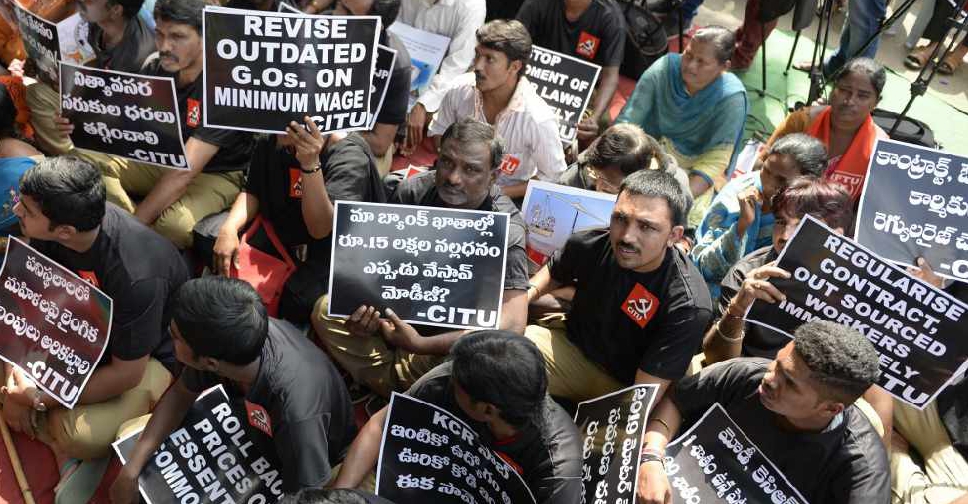 NOAH SEELAM / AFP
India has been hit by a nationwide strike declared by several trade unions affiliated to opposition parties.
They are protesting against the economic policies of the central government.
Banking and public transport services have been affected in several states as millions of workers joined the agitation.
The trade unions have urged the government to take action on a list of demands related to pay hike, minimum wage, social security, and other issues.
The government has forecast 5 per cent growth for the current financial year, which is the slowest pace in 11 years.