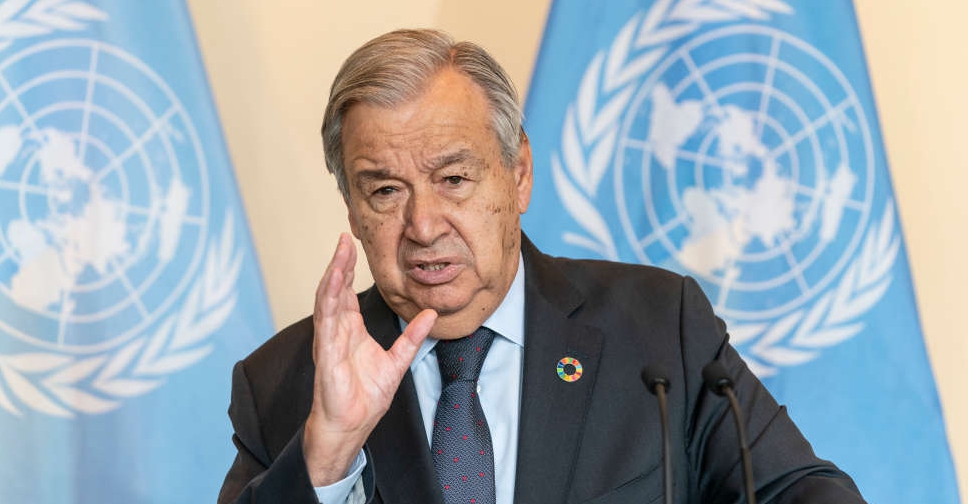 United Nations Secretary-General Antonio Guterres said on Wednesday that the number of civilians killed in the Gaza Strip shows there is something "clearly wrong" with Israel's military operations against Hamas.
He described Gaza as having become a "cemetery for children".
The UN Secretary-General added, "It is also important to make Israel realise that it is not in its interest to display a terrible daily picture of the tragic humanitarian needs of the Palestinian people," stressing that "this does not support Israel before world public opinion."
His comments were made on the day 50,000 Gazans fled the north after Israeli forces opened a safe passage on the main north-south road for several hours.
That's according to the Israeli military, which said they had surrounded Gaza City and cut the strip in half on Tuesday.
The people were moving to the southern Gaza Strip, which reportedly has a safe area with medicine, food and water.
Meanwhile, the World Health Organisation (WHO) warned that as the number of deaths and infections in Gaza continued to rise, severe overcrowding in shelters and the disruption of the health system and water and sanitation networks added another risk - the rapid spread of infectious diseases.
It said some worrying trends are beginning to emerge.
Palestinian officials reported on Wednesday that 10,569 people had been killed in Gaza since October 7.