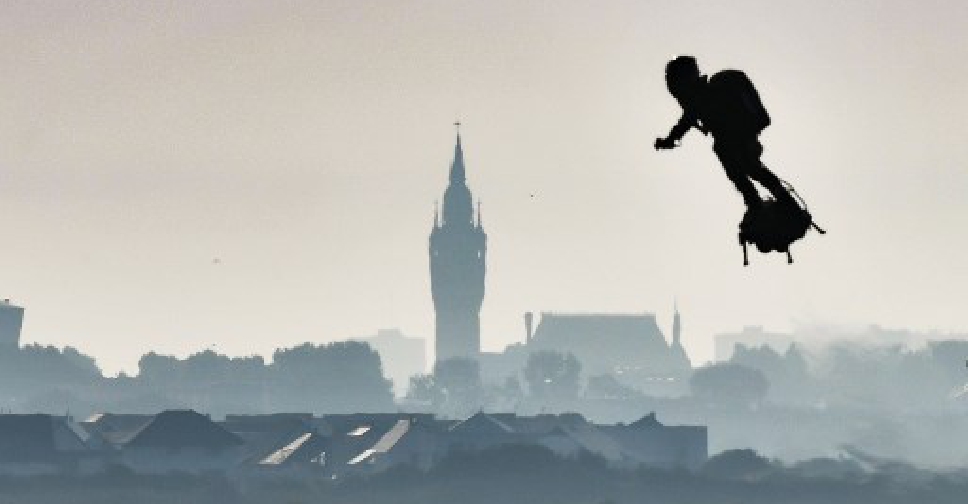 DENIS CHARLET / AFP
A French inventor has created history by successfully crossing the Channel on a jet-powered flyboard.
Franky Zapata departed from the Sangatte in France and landed in St Margaret's Bay in Dover.
The 40-year-old reached speeds of up to 118 mph during his record-breaking feat.
The English Channel is a body of water that separates Southern England from northern France.