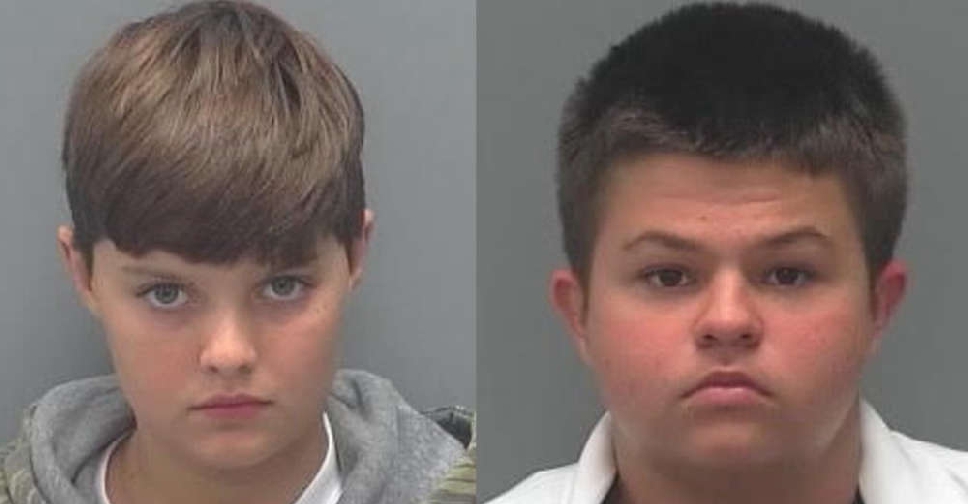 Police Handout
Two middle-school students, aged 13 and 14, will be in a Florida court this week for allegedly planned a shooting at their school in Lee County and even attempting to recruit other students.
The boys were arrested and booked on September 11 after they reportedly told fellow students that Columbine was their inspiration.
The teens were apparently studying the 1999 attack and were trying to learn how to construct pipe bombs, and how to buy firearms on the black market.
After their arrest, they were given 21 days in juvenile detention and were not allowed to communicate with the school or one another.
Their next court date is on Monday September 27.