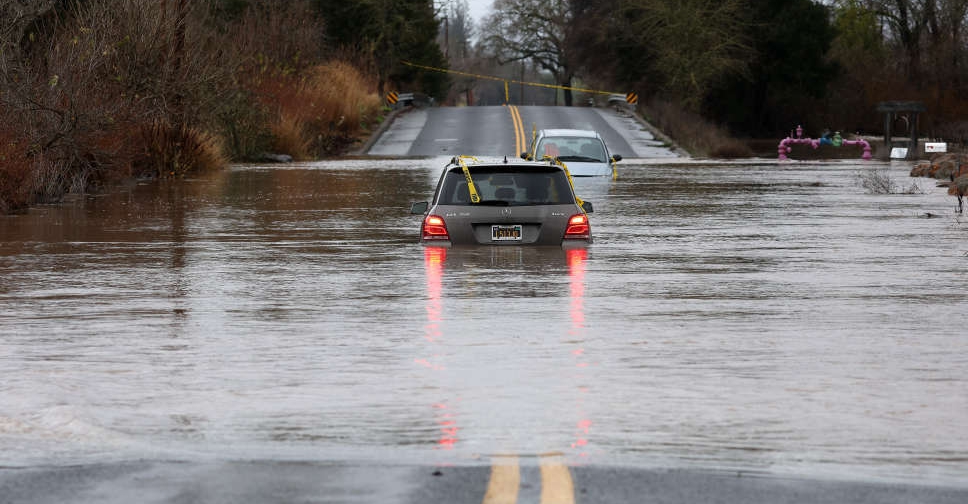 The latest in a string of Pacific storms blamed for at least 12 deaths soaked California on Monday, prompting evacuations of some 25,000 people, including the entire town of Montecito and nearby areas of the Santa Barbara coast, due to heightened flood and mudslide risks.
The Montecito evacuation zone was among 17 California regions where authorities worry a series of torrential downpours since late December could unleash lethal cascades of mud, boulders and other debris in hillsides stripped bare of vegetation by past wildfires.
The mandatory evacuations came five years after mudslides from heavy rains struck newly fire-scarred slopes and canyons around Montecito, an affluent coastal enclave 90 miles northwest of Los Angeles, causing widespread damage and killing more than 20 people in January 2018.
Sheriff's deputies were out plying flooded roads in armored high-clearance BearCat SWAT vehicles to rescue residents trapped by high water, said Raquel Zick, a Santa Barbara County sheriff's spokesperson told Reuters.
Among the nearly 9,000 residents of Montecito, many with opulent homes in the picturesque town, are such celebrities as media mogul Oprah Winfrey, and Britain's Prince Harry and his wife Meghan.
It was not immediately clear whether they were among those forced to flee the area. Winfrey was known to have been in Hawaii over the New Year's holiday.
Another famous Montecito resident, actress-comedian Ellen DeGeneres, posted a video selfie on Twitter of herself standing in the rain beside a flooded torrent flowing through what she described as a normally dry creek bed near her property.