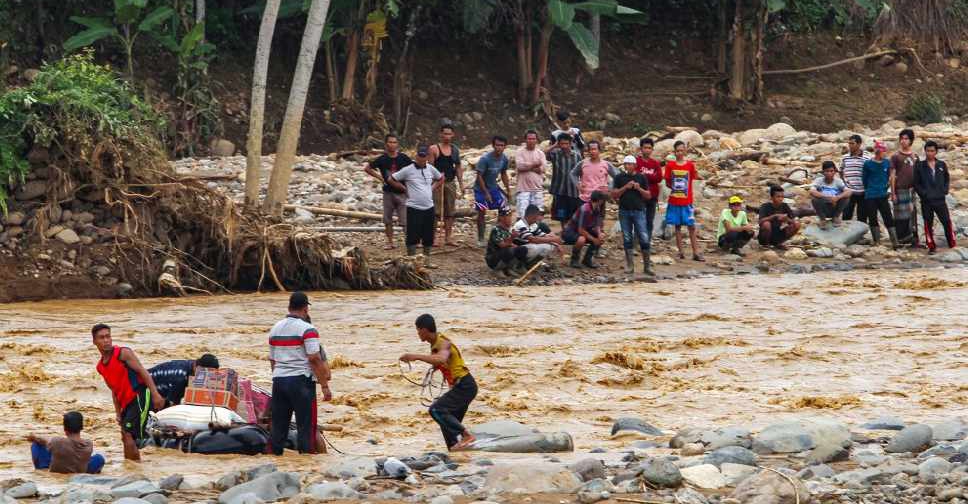 SAMMY / AFP
Thousands of people in Indonesia's capital Jakarta have been moved to safer locations amid threats of more rain in a region ravaged by flash floods.
According to official data, the death toll from flash floods has climbed to 26.
President Joko Widodo called for more coordination between city administrations and the central government for evacuation and safety measures.
Taking to Twitter, he blamed delays in flood control infrastructure projects - due to land acquisition problems - for the flooding.