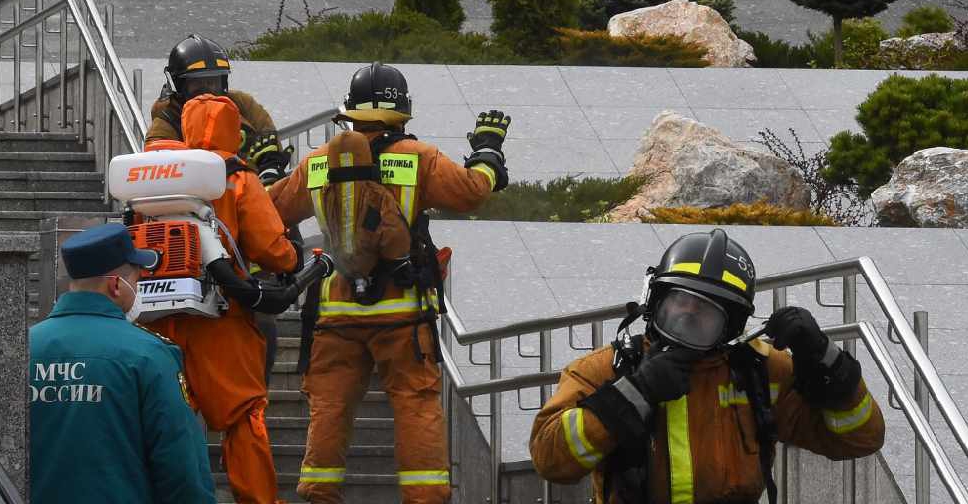 Olga MALTSEVA / AFP
A fire broke out in a hospital in Russia's St. Petersburg on Tuesday, killing five coronavirus patients.
Initial reports have revealed that the blaze was triggered by a short-circuit in a ventilator.
"Ventilators are at their limit. According to preliminary data, there was an overload and the machine ignited, which caused the fire," one source told the Interfax news agency.
Russia's emergency ministry added that 150 people had been evacuated from the hospital.
It comes just days after a person was killed after a fire broke out at a Moscow hospital for coronavirus patients.
The number of new cases in Russia rose by 11,656, bringing the official total to 221,344.