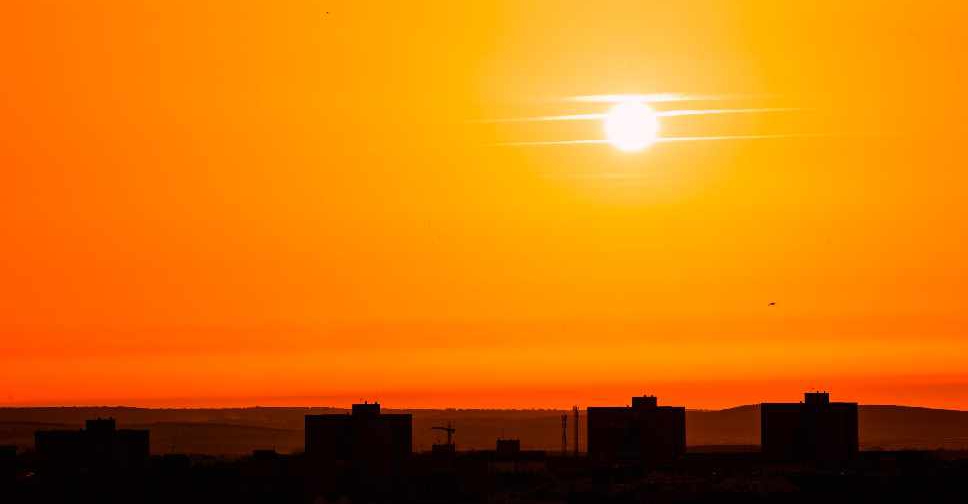 Orange sunset on the city of Badajoz (123RF / FOSTERSS)
Europe is in the midst of its second heatwave in a month.
A high pressure system drew scorching winds from the Sahara Desert and blasted normally mild areas of Britain and Western Europe.
Temperatures reached into the forties yesterday and are expected to be even hotter today.
European meteorological authorities have issued a "code red" for 13 European cities - the first time it's been applied in a system that has been used for twenty years.
The Code Red signifies a possible health threat for everyone, not just those who may be weak or in poor health.
They are urging the public to drink plenty of water and keep out of the sun.
An estimated 35,000 people died as a result of the European heat wave in 2003.
Climate scientists warn such heat waves are becoming more frequent as a result of global warming.
"There could be a 50 per cent chance of having hot summers in future," according to Declan Finney, a research fellow at the University of Leeds in Britain. "That's similar to saying that a normal summer in future will be as hot as our hottest summers to date."