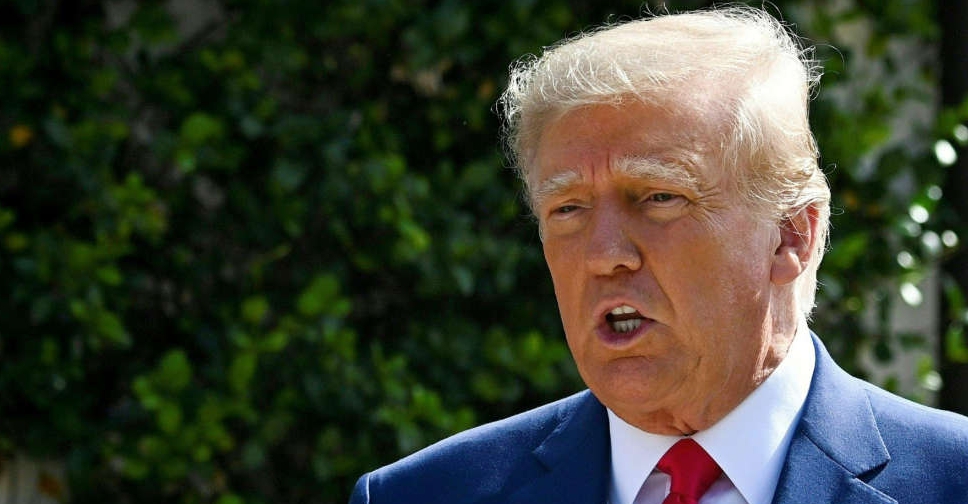 Donald Trump returns to a New York courtroom on Monday, where he will take the witness stand in a civil fraud trial that threatens to diminish the real-estate empire that built his reputation before he entered politics.
The former US president, like his two sons who testified last week, will likely face pointed questions about the questionable accounting practices that a judge has already ruled to be fraudulent.
New York state lawyers argue that those methods enabled him to win favourable financing terms by pumping up the value of his golf courses, apartment towers and other assets at a time when many lenders refused to do business with him. They say such activity earned him $100 million and exaggerated his wealth by $2 billion. Trump has denied wrongdoing.
Unlike the four criminal cases the frontrunner for the 2024 Republican nomination faces, this civil trial does not threaten to put him in prison as he mounts a comeback White House bid.
Indeed, Trump has been leaning into the experience, using it to solicit campaign donations and argue that he is being targeted for his political views.
But it could undercut Trump's image, cultivated over decades, as a glamorous billionaire who shuttles between elegant resorts and premium golf courses that bear his name.
New York Attorney General Letitia James is seeking $250 million in fines, as well as restrictions that would prevent Trump and his sons Eric and Donald Jr from doing business in their home state.
Judge Arthur Engoron has already cancelled business certificates for companies that control large portions of his business, though that order is on hold during appeal.
Evidence introduced at trial so far has revealed that company officials, including Trump's sons Eric and Donald Jr, were involved in efforts to manipulate the assessed value of trophy properties like the Mar-a-Lago estate in Florida.
One witness, his former lawyer and fixer Michael Cohen, testified that Trump directed him to doctor financial statements to boost his net worth.
Trump's anger has been clear throughout.
Though his presence until today has not been required in court, he has already appeared several times to glower at the proceedings from the defendant's table and complain to TV cameras outside the chamber that Engoron, James and others involved in the case are motivated by politics. He has also kept up a steady stream of criticism on social media.
That has earned him fines of $15,000 for twice violating a limited gag order that prevents him from criticising court staff. Trump's lawyers have chafed at that order and indicated they might use it as the basis for an appeal, but Engoron expanded it on Friday to cover them as well.
Trump's crowded legal calendar threatens to take him off the campaign trail for much of next year.
His election campaign has used the trial as a fundraising opportunity, writing at the outset on October 2 that he was defending his family and reputation from New York Democrats it called "corrupt tyrants".
Republican voters do not seem to be bothered by his legal woes, as polls show he holds a commanding lead in the party's presidential nominating contest.
The trial was originally scheduled to run through early December but could wrap up sooner as the state calls its final witnesses this week. It is unclear how many witnesses the defence will call.
Trump's daughter Ivanka is due to testify on Wednesday, though she is not a defendant in the case.