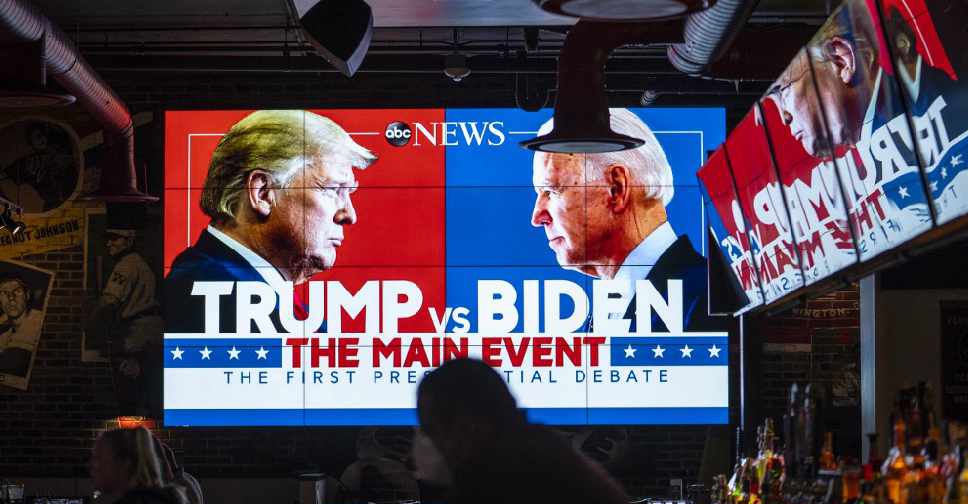 SARAH SILBIGER / GETTY IMAGES NORTH AMERICA / GETTY IMAGES VIA AFP
US President Donald Trump clashed with his Democratic challenger, former Vice President Joe Biden, in Cleveland, Ohio, ahead of the November 3 election.
Chris Wallace was moderating the first of three presidential debates on Tuesday, as reports noted more than 70 interruptions were made between the two candidates over 90 minutes.
At one point the Fox News anchor made an appeal to Trump during the debate saying: "The country would be better served if we allowed both people to speak with fewer interruptions."
COVID-19 was the longest segment with around 20 minutes spent on the pandemic's economic impact, vaccines, masks and the president's general handling of the crisis.
Other topics raised included race and violence, election integrity and climate change.