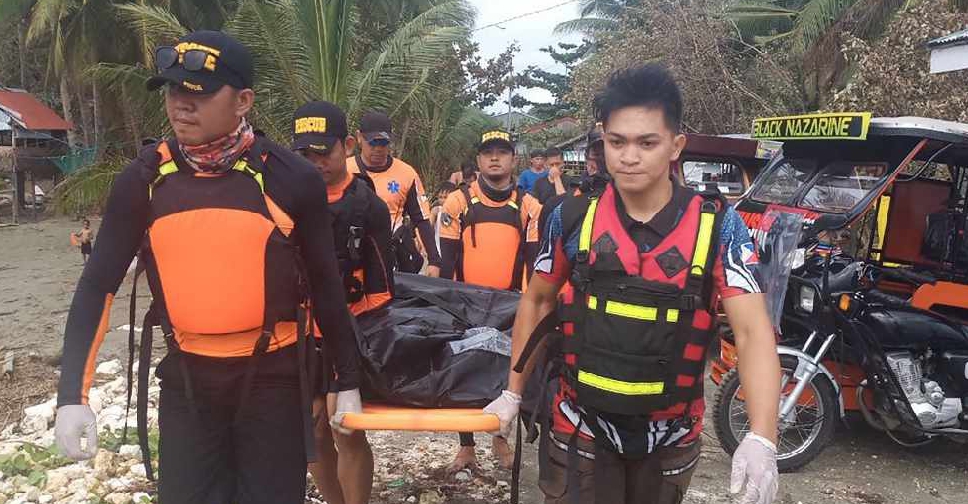 ALREN BERONIO / AFP
The death toll from Typhoon Phanfone that tore through the Philippines on Christmas Eve has risen to 28, with 12 reported missing.
Phanfone, known locally as Typhoon Ursula, first made landfall on Tuesday, damaging hundreds of homes, flooding several areas and displacing over 43,000 people.
Power has been restored in several parts, with government workers and residents seen clearing roads and repairing damaged homes.
It's the seventh typhoon to strike the Philippines this year.